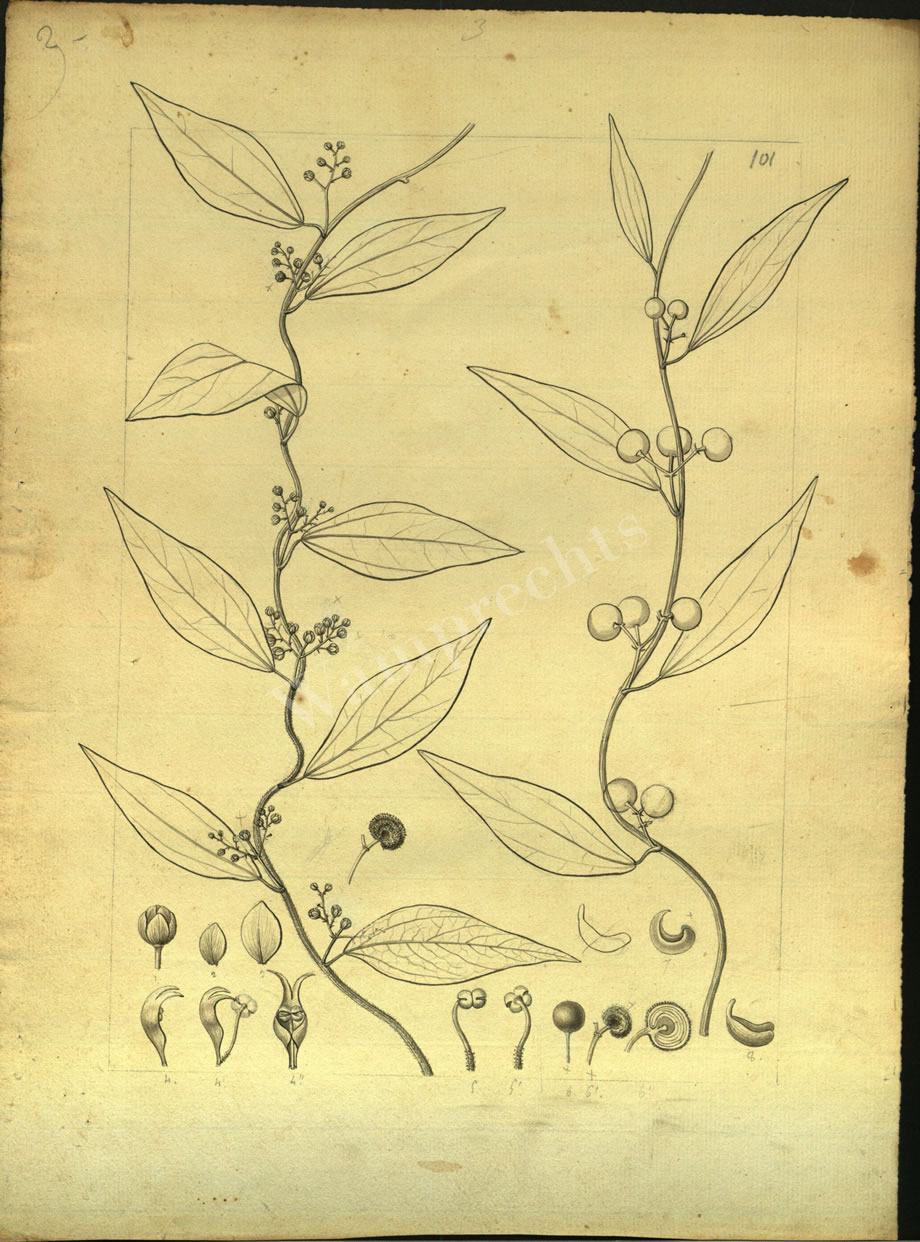 DRAWING NUMBER 101.
Artist: A. Poiret. Del.
Notes by Charles Gaudichaud Beaupré.
MENISPERMEAE, Jussieu.
COCCULUS, , C. Bauh., Decand., -BRAUNEA et WENDLANDIA. Willd.
1. COCCULUS FERRANDIANUS. Pl. 101.
C. ramulis retrorsùm strigoso-sericeis; foliis ovato-lanceolatis, mucronatis, basi rotundatis, trinerviis, integerrimis, glabris, membranaceis; cymis axilaribus folio multò brevioribus, masculis multifloris; fructiferis 2-3-carpis; petalis bifidis.
Ferrandia oleifolia. Olim
In Insulis Sandwicensibus (Alt. 2-300 hexap.).
Temoignage de souvenir à M. Ferrand, l´un des officiers de notre expédition.
Testimony to remember to Mr. Ferrand, one of the officers of our expedition.
SANDWICH ISLANDS.
PAGE 477.
top