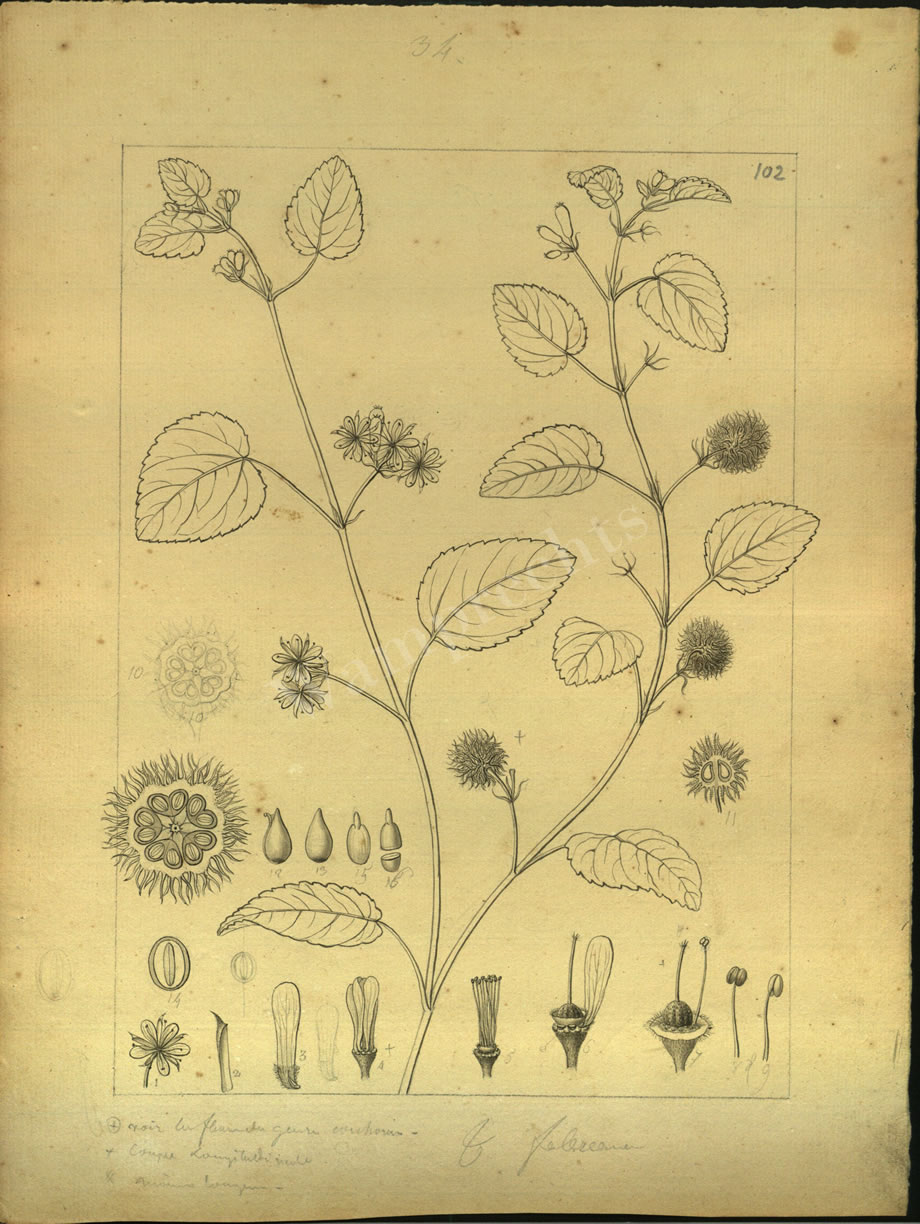 DRAWING NUMBER 102.
Artist: A. Poiret. Del.
Notes by Charles Gaudichaud Beaupré.
TRIUNFETTA, L.
1. TRIUNFETTA FABREANA. Pl. 102.
T. herbacea ; ramis gracilibus, villosiusculis ; foliis ovatis, obtusis, subcordatis, serratis, suprà, pilosiusculis, subtùs molliter canescenti-pilosis, longè petiolatis ; pedunculis oppositifoliis, 3-5- floris ; floribus completis, 35-40- andris ; capsulis 3-5-locularibus ; loculis 2-spermis.
Incolarum.
In insulis Mariannis.
Témoignage d´ amitié à M. Théodore Fabré, l´un des officiers de notre expédition.
Testimony of friendship to Mr. Fabré, one of the officers of our expedition.
MARIANA ISLANDS.
PAGE 478.
top