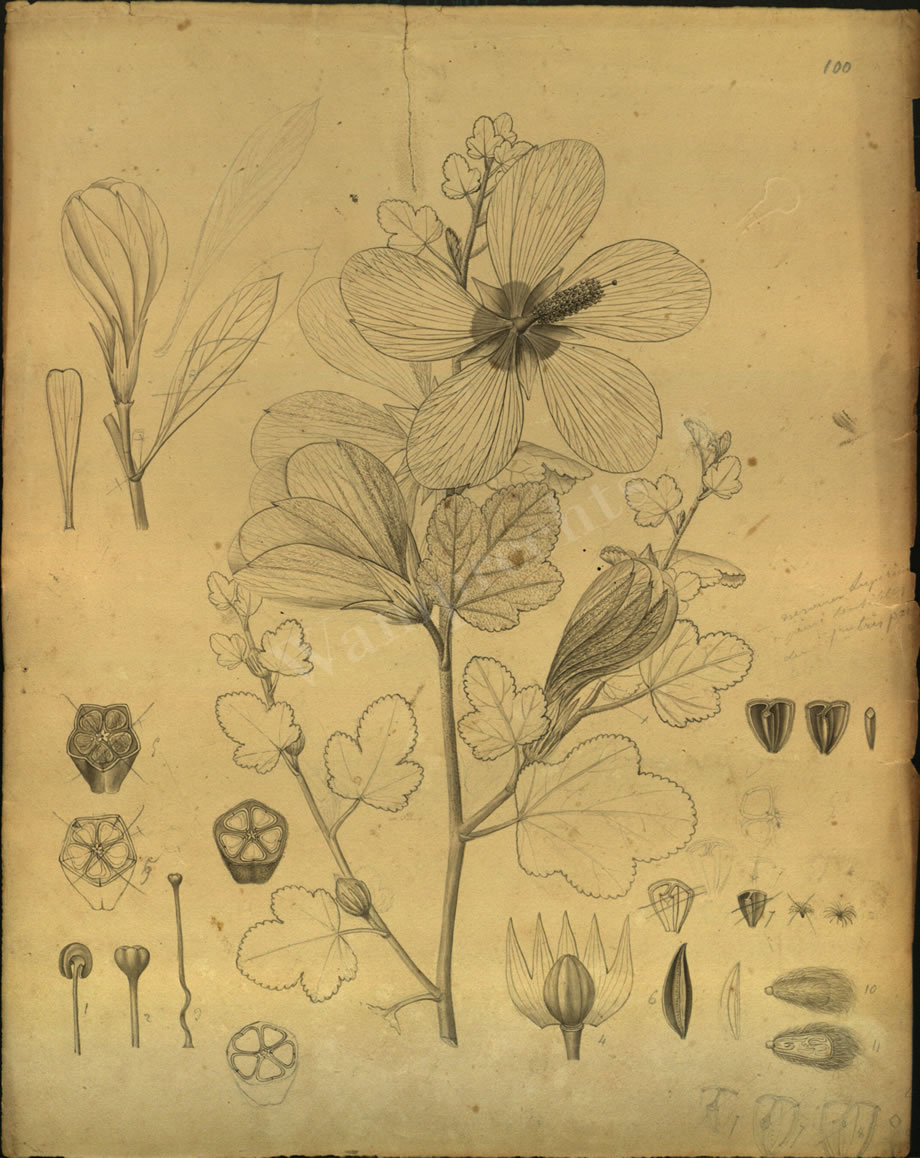 DRAWING NUMBER 100.
Artist: A. Poiret. Del.
Notes by Charles Gaudichaud Beaupré.
MALVACEAE, Jussieu.
HIBISCUS, L.
1. HIBISCUS PINONIANUS. Pl.100.
H. fruticosus; foliis subrotundo-ovatis, 3-5-lobis, crenato serrratis, utrinque ramulisque tomentosis, flavido-canescentibus; floribus terminalibus et axillaribus, solitariis; foliolis calyculi lineari-subulatis; stylo unico; stigmata clavato-capitato; seminibus hirtutissimis.
In Nova-Hollandiae orâ occidental (baie des Chiens Marins.).
Cette superbe espèce, dont j´ai fait hommage à Mme. Louis de Freycinet, est digne, par la beauté de ses fleurs, de figurer parmi nos plantes d´ornement.
This beautiful species, which I pay a tribute to Mrs. Louis de Freycinet, is dignified by the beauty of its flowers, to be one of our ornamentals plant.
EASTERN NEW HOLLAND (BAIE DES CHIENS MARINS).
PAGE 476.
top