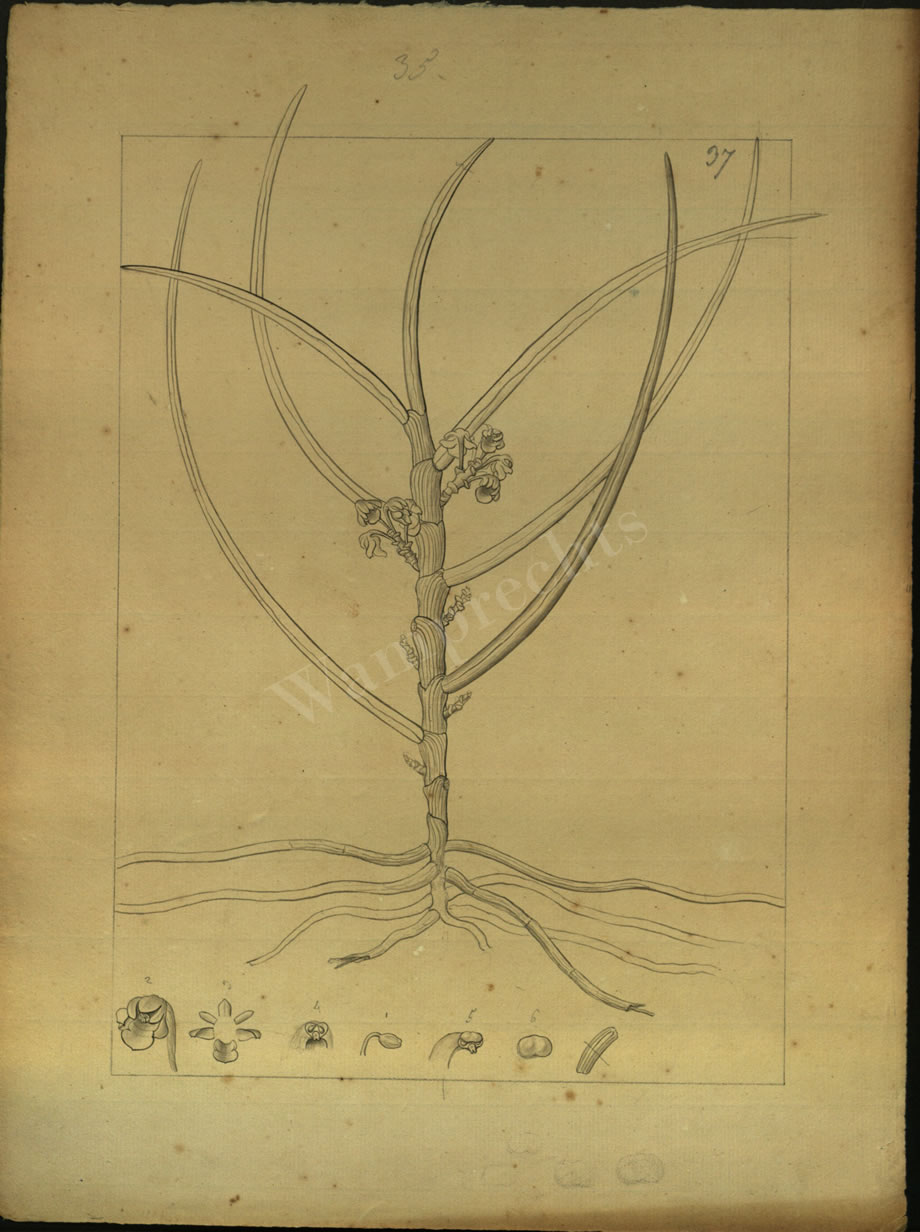 DRAWING NUMBER 37
Artist: A. Poiret. Del.
Notes by Charles Gaudichaud Beaupré.
LUISIA.
Calycis foliola conniventia, tria exterior subobata, duo interiora minora, oblonga; sextum (labellum) magnum, trilobum, basi saccatoconcavum. Columella arcuata, aptera, internè canaliculata. Anthera terminalis, operculata, bilocularis, decidua. Massae pollinis duae, cereae, processui lamelliformi insidentes; procesus basi per glandulam cum apice stigmatis connatan auctus. Ovarium contortum.
Herba parasitica. Caulus simplex, foliatus. Folia alterna, teretia, carnosa basi vaginantia, cum vagina articulata. Suica interales abbreviatae, solitariae. Flores sessiles bracteati.
Distinguitur à vanda, cui simillima, nonnisi labello ecalcarato, libero.
LUISIA TERETIFOLIA. Pl. 37.
Incolarum.
In insulis Mariannis.
Cette plante, que nous consacrons à D. Luis de Torres, comme un nouveau témoignage de reconnaissance et d´attachement, croît au sein de la forêt de l´Ille Guam, sur le tronc des gros arbres.
This plant that we dedicate to Don Luis de Torres, as a new testimony of recognition and gratefulness, which grew in the deep of the forest of the island of Guam, on the trunks of the immense trees.
MARIANA ISLANDS.
PAGES 426-427.
top