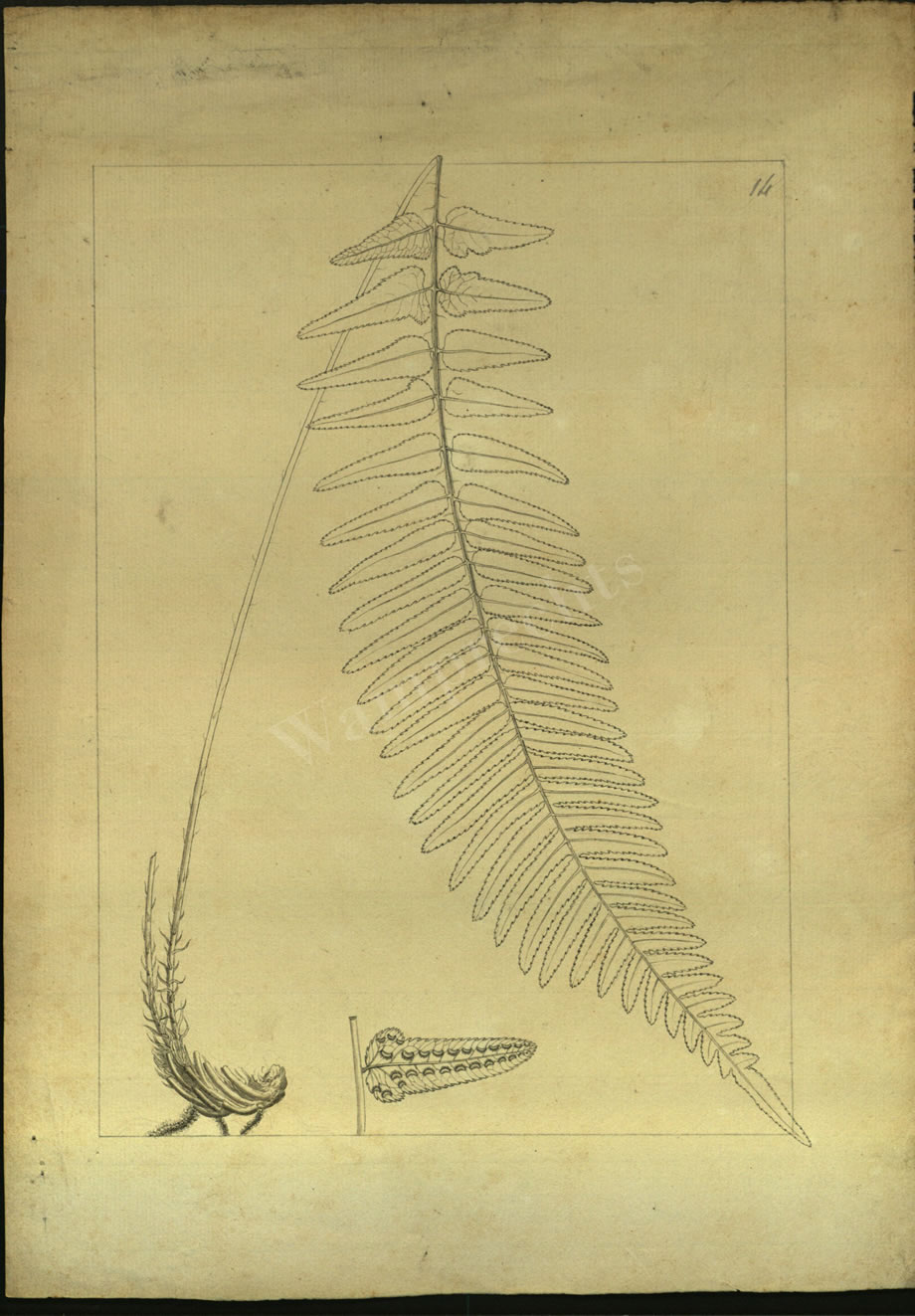 DRAWING NUMBER 14.
Artist: A. Poiret. Del.
Notes by Charles Gaudichaud Beaupré.
DOODIEAE R. Brown. Doodia kunthiana.
DOODIA KUNTHIANA. Pl. 14.
D. frondibus fasciculatis, lanceolatis, subacutis, serrulatis, superioribus adnatis, inferioribus petiolatis, basi subcordatis; infimis subauriculatis; stipite elongato, rugoso, basi squamoso.
In insulis Sandwicensibus. (Alt 450-500 hexap.).
Cette plante abonde aux iles Sandwich. Elle croit dans les forets humides des montagnes d´Owhyhi, qui dominent Kayakakoua. Je l´ai consacrée à mon ami, M. Kunth, en témoignage de reconnaissance et d´attachement sincère.
I dedicate to my friend, Mr. Kunth in testimony of gratitude and sincere commitment.
SANDWICH ISLANDS. (OWHYHEE.).
Page 402
top