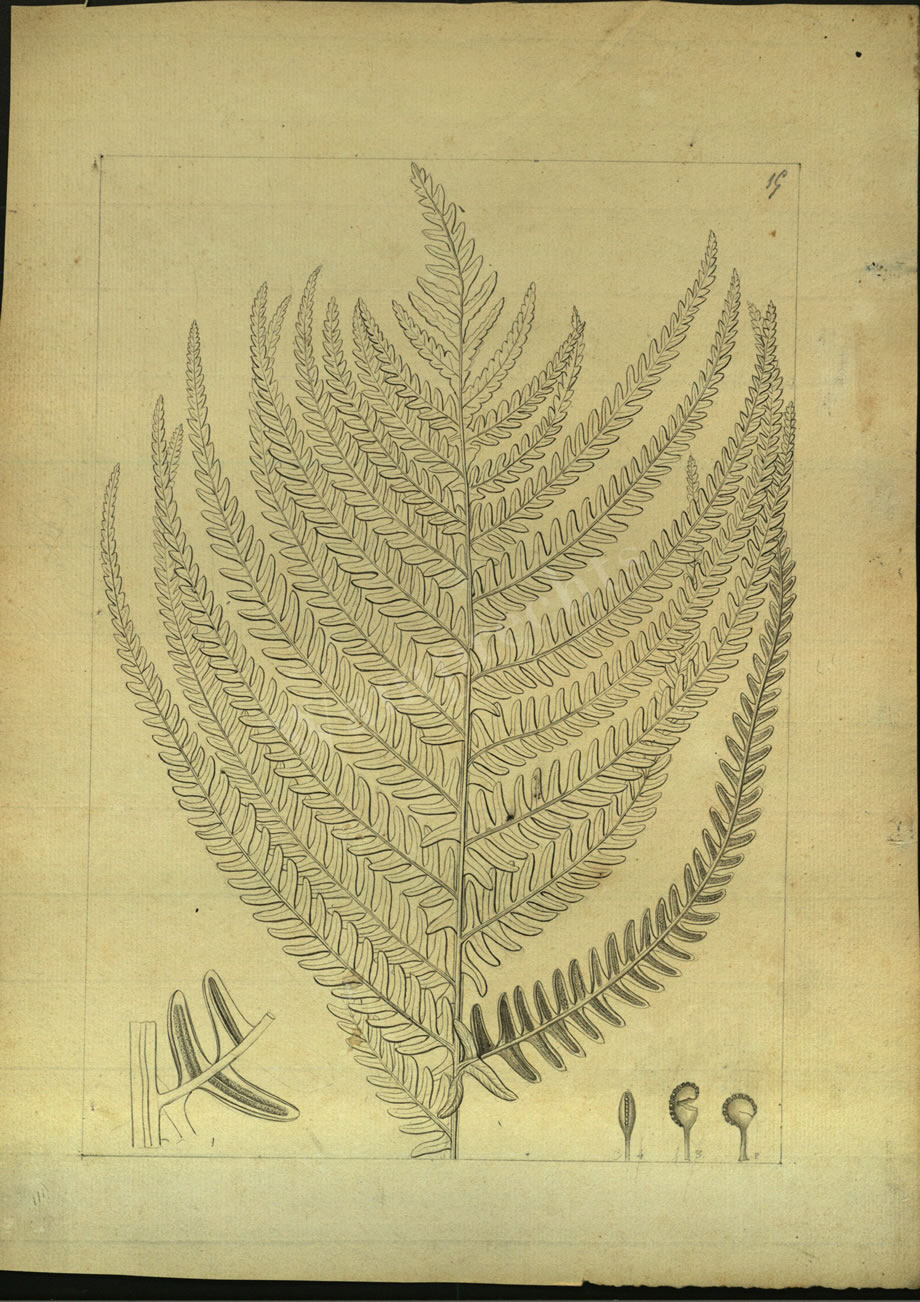 DRAWING NUMBER 15.
Artist: A. Poiret. Del.
Notes by Charles Gaudichaud Beaupré.
BLECHNUM.
8. BLECHNUM FONTANESIANUM. Pl. 15.
Linn, Smith, Swartz. Blechnum fontanesianum.
B. frondibus fasciculatis, bipinatis (4-6-pedal.); pinnis sessilibus ( 10-pollic), apice elongato-acuminatis, serrulatis, basi subauriculatis; pinnulis (1/2-pollic.) lineari-lanceolatis, subfalcatis, obtusiusculis, margine revolutis, remotè subdenticulatis, basi adunatis; caule arboreo; rhachi stipiteque glabris.
Incolarum.
In insulis Sandwicensibus (Wahou, Alt.450-500 hexap.).
J´ai consacré cette belle fougère au célèbre professeur Desfontaines, comme un témoignage public de mon respect, de ma reconnaissance et de mon attachement sans bornes.
I dedicate this beautiful fern to the famous professor Desfontaines, as a public testimony of my respect, my gratitude and boundless devotion.
SANDWICH ISLANDS.
PAGE 397-398.
top