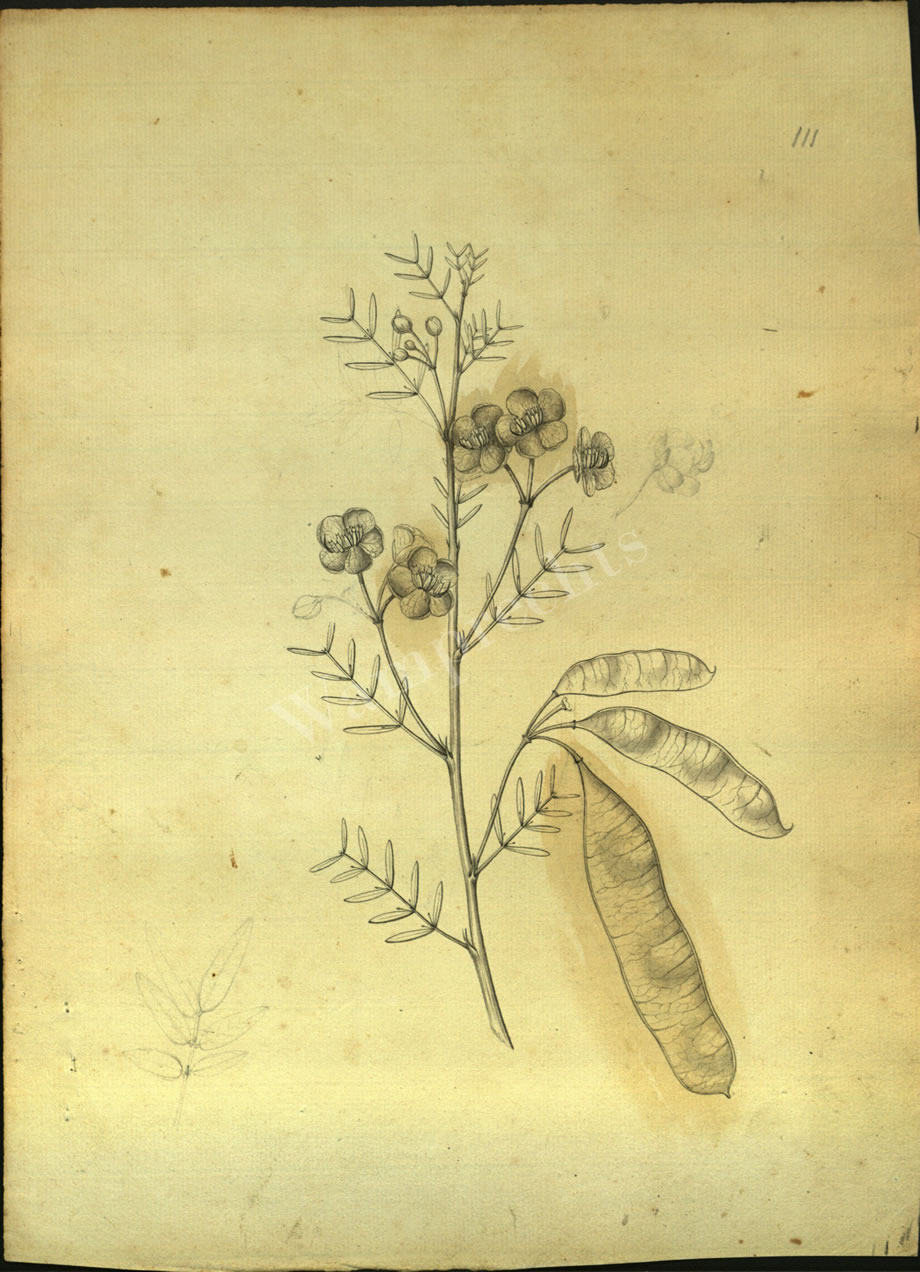 DRAWING NUMBER 111.
Artist: A. Poiret. Del.
Notes by Charles Gaudichaud Beaupré.
LEGUMINOSEAE, Jussieu.
CASSIA, T.L.
1. CASSIA CHATELAINIANA. Pl. 111.
C. caule lignoso; foliolis; quadri-vel quinquejugis, lanceolatolinearibus, crassiusculis, glabris; glandula stipitata, inter omnia paria, umbillis axillaribus, pedunculatis, paucifloris; calycibus obtusis; leguminibus membranaceis, complanatis, glabris.
In Novae-Hollandiae orâ occidentali (baie des Chiens-Marins.).
J´ai consacré cette espèce à M. Chatelain, pharmacien en chef et l´un des plus savants professeurs de chimie de la marine.
I dedicate this species to Mr. Chatelain, pharmacist in chief and one of greatest wise professors of chemistry and scientist of the marine.
EAST NEW HOLLAND (BAIE DES CHIENS MARINS).
PAGE 485.
top