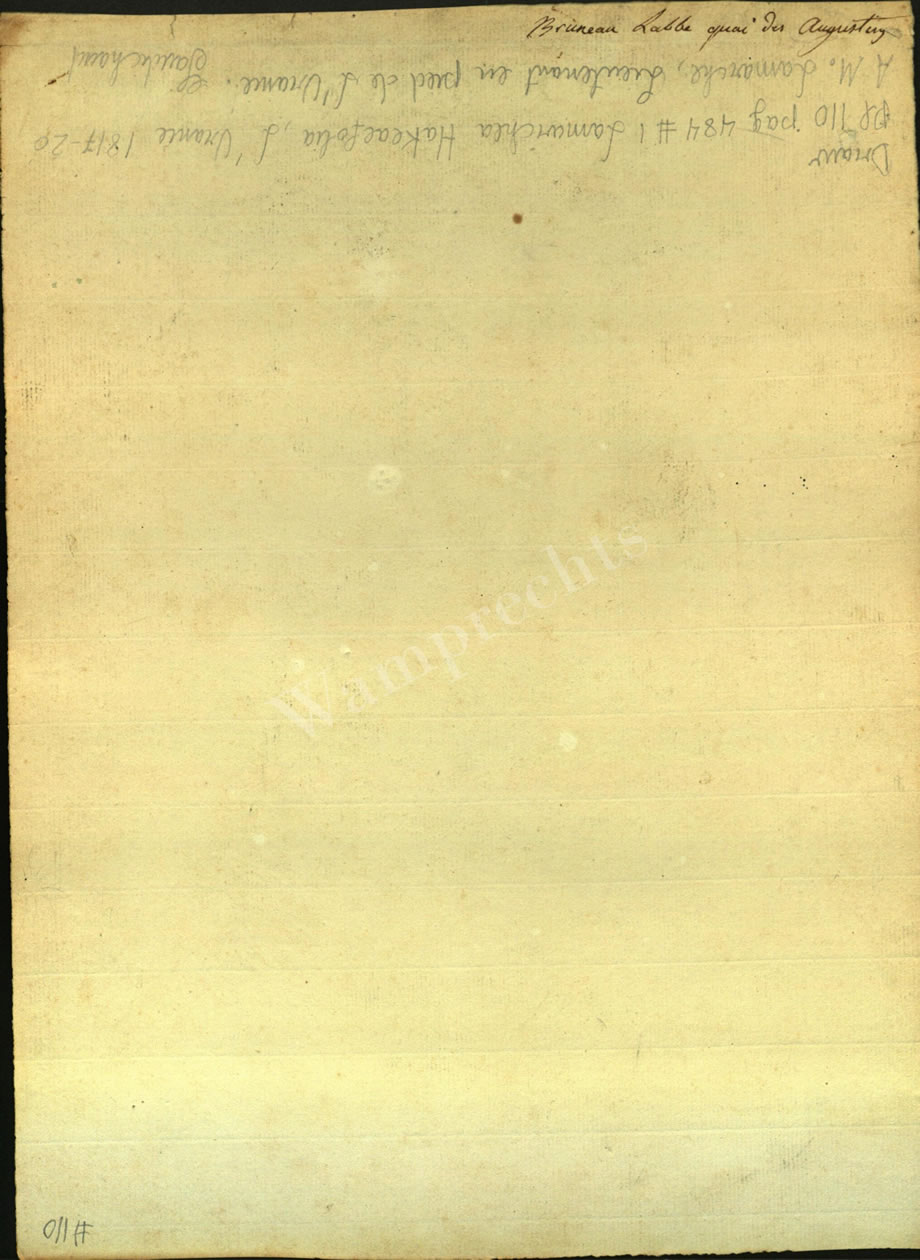 DRAWING 110-A REVESO. (Notes).
Artist: A. Poiret. Del.
Notes by Charles Gaudichaud Beaupré.
LAMARCHEA.
Calix hemisphaericus ; limbo quinquepartito regulari, deciduo. Petala, quinque, limbo calycis inserta, obobato-spathulata, apice ciliato-fimbriata, calycis limbum superania, campanulato-conniventia. Stamina crebra, ibidem inserta, monadelpha, corollam superantia; tubus stamineus subarcuatus, usque ad medium quinquefidus; fasciculis polyandris. Ovarium subglobosum, liberum. Stylus I. Stigma subcapirellatum. Capsula globosa, tubo calycis persistente aucto inclusa, chartacea, trilocularis, septicido-trivalvis; placentae tres, fundo capsulae axim versùs affixae; tubus calycis globosus, valdè incrassatus, coriaceolignosus, apice apertus ibique cicatricibus quinque (vestigiis laciniarum delapsarum) notatus, laevis, Semina creberrima, cuneata vel lanceolatoarcuata, triangulata, erecto-adscendentia.
Arbor inermis. Folia sparsa, lieneari-lanceolata, integerrima, trinervia, coriacea. Flores axilares, solitarii, sessiles, post folia delapsa laterales, fusco-rubri.
1. LAMARCHEA HAKEAEFOLIA. Pl. 110.
In Novae-Holandiae orâ occidentali (baie des Chiens Marins).
A M. Lamarche, capitaine de vaisseau, ex-lieutenant en pied de l´Uranie, témoignage d´attachement.
To Mr. Lamarche, captain of vessel, ex-lieutenant of L´ Uranie, testimony of attachment.
EASTERN NEW HOLLAND (BAIE DES CHIENS MARINS).
PAGE 484.
top