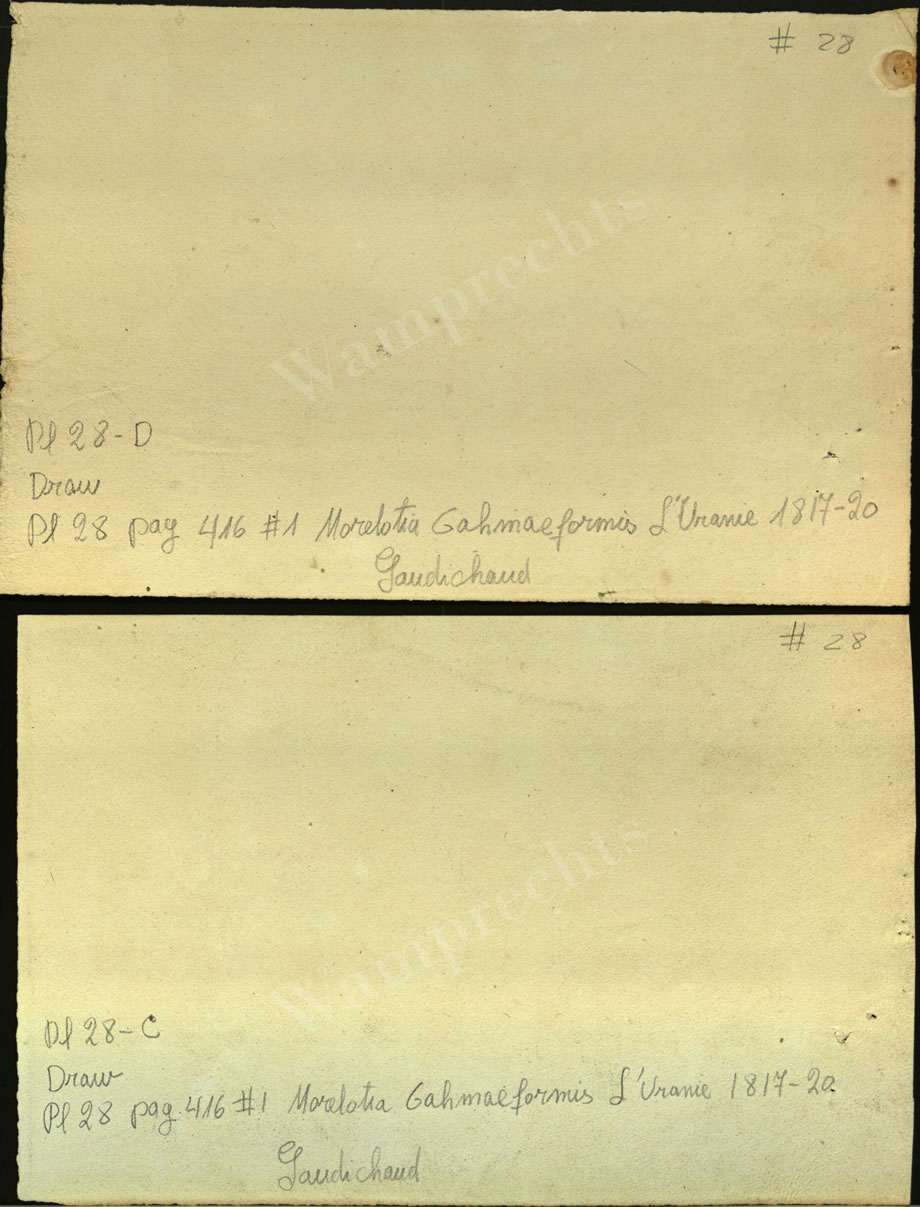 DRAWING NUMBER 28-C & D REVERSO.
Artist: A. Poiret. Del.
Notes by Charles Gaudichaud Beaupré.
MORELOTIA.
Spicula àpice uniflora; squamae complures undique imbricatae, ovatae, concavae, apice aristatae. Stamina 3, exserta persistentia. Ovarium ellipticum, sessile. Stylus filiformis exsertus. Stigmata 3 plumosa. Fructus ellipticus osseus laevis, nitens sulcis tribus longitudinalibus exaratus. Culmi caespitosi erecti foliati teretes, folia angustissima lenearia. Paniculae terminales confertae. Fructus deciduus, filamentis in apice convoluto squamae retentis aliquandiù suspensus.
1. MORELOTIA GAHNIAEFORMIS. Pl.28.
Incolarum.
In insulis Sandwicensibus. (Alt. 450-500 hexap.).
Nous avons consacré ce genre à la mémoire de Simon Morelot, quia beaucoup écrit sur la pharmacie, la matière médicale et la chimie.
We have dedicated this genus to the memory of Simon Morelot, who wrote about pharmacy, the medical matter and the chemistry.
SANDWICH ISLANDS.
PAGES 411.
top