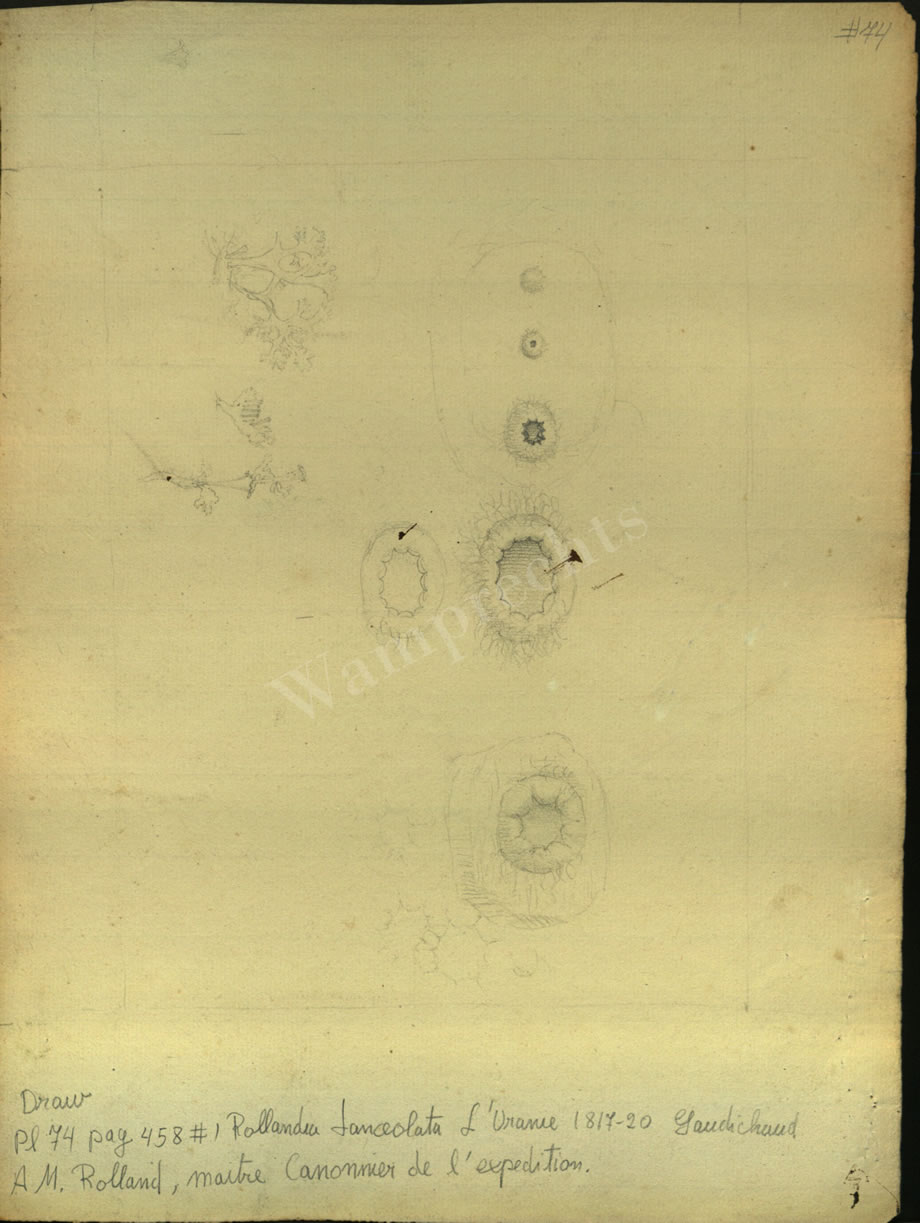 DRAWING 74- REVERSE.
Artist: A. Poiret. Del.
Notes by Charles Gaudichaud Beaupré.
ROLLANDIA.
Calix ovario arctè adnatus; limbus liber, quinquepartitus; laciniis abbreviates, obtusis. Corolla tubulosa, lateribus, compressa, arcuata; tubo indiviso; limbo quinquepartito, subbilabiato. Stamina quinque tubus stamineus internè parti superiori corollae adnatus. Anterae cohaerentes, barbatae. Stigma bilobum, pilis cinctum. Capsula baccata, in dehiscens, bilocularis, calyce persistente coronata. Semina creberrima. Frutex lactescens. Folia alterna, extipulata, integra. Pedunculi axilares, pauciflori; pedicellis basi unibracteatis. Flores albidi
A M. Rolland, maître canonnier de l´expédition, à qui l´ornithologie doit les plus grands services, témoignage d´attachement.
To Mr. Rolland master gunner of the expedition to which the ornithology owes him the biggest services, in testimony of gratefulness.
Rollandsia lanceolata. Pl. 74.
R. ramosa; foliis magnis, oblongo lanceolatis, duplicato-dentatis, subtùs hirtellis; calcibus quinquepartitis, glabris: laciniis ovatis, obtusis; racemis depauperatis; staminibus epipetalis.
Lobelia rollandiana. Olim.
PAGE 458.
top