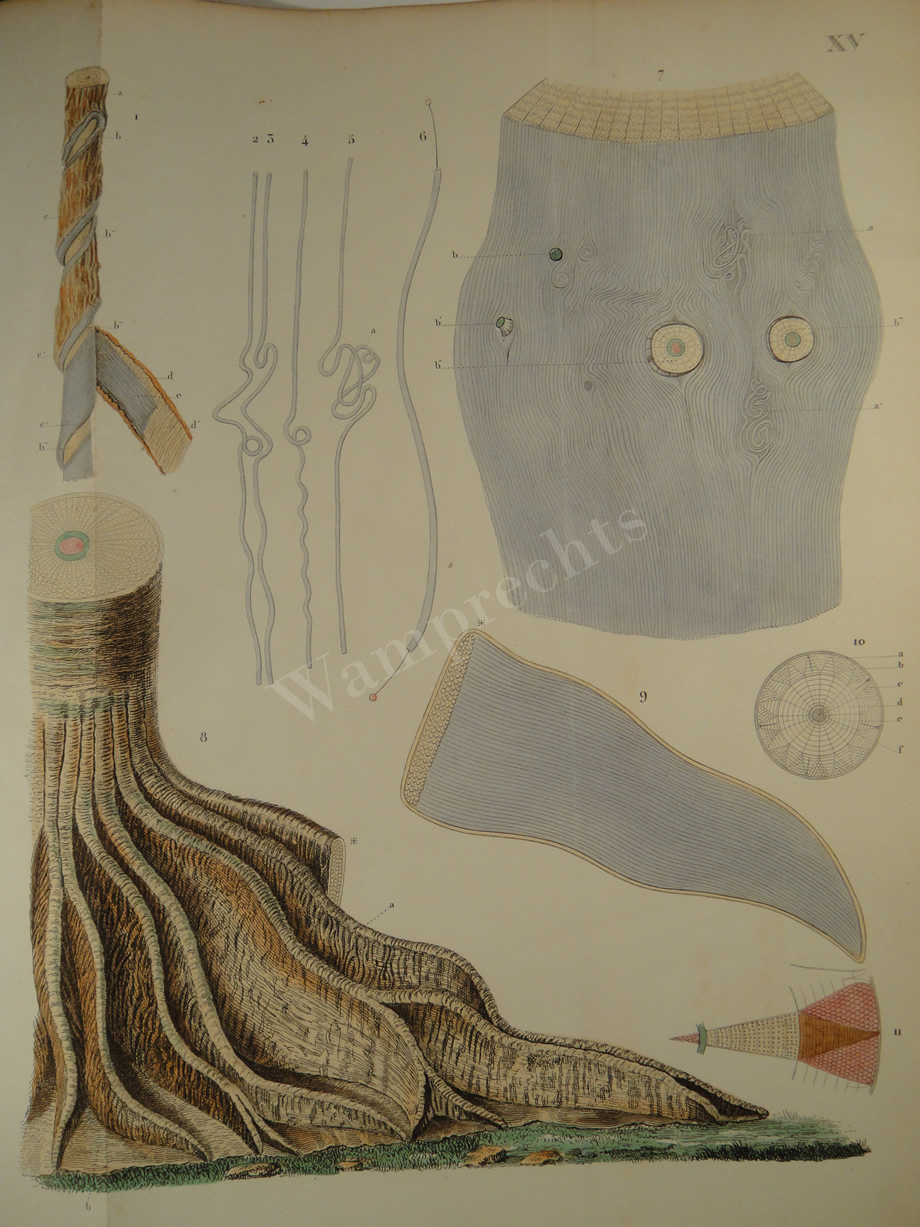 RECHERCHES GENERALES SUR L´ORGANOGRAPHIE, LA PHYSIOLOGIE ET L´ORGANOGENIE DES VEGETAUX.
Par Charles Gaudichaud Beaupré.
Hand-colored lithograph XV.
Expérience qui sert à demontrer que, dans la décortication partielle et spirale, les nouvelles couches ligneuses et corticales se croisent avec les anciennes.
Elle a été faite sur un jeune saule, du 1er mai 1834 au 10 juillet de la même année.
From the drawing of Borromée.
Dilineavit et direxit.
Extrait des memoires de l´institut de France
(savants étrangérs).
Measures:
24.05 x 31 centimeters.
9.5 x 12.2 inches.
top