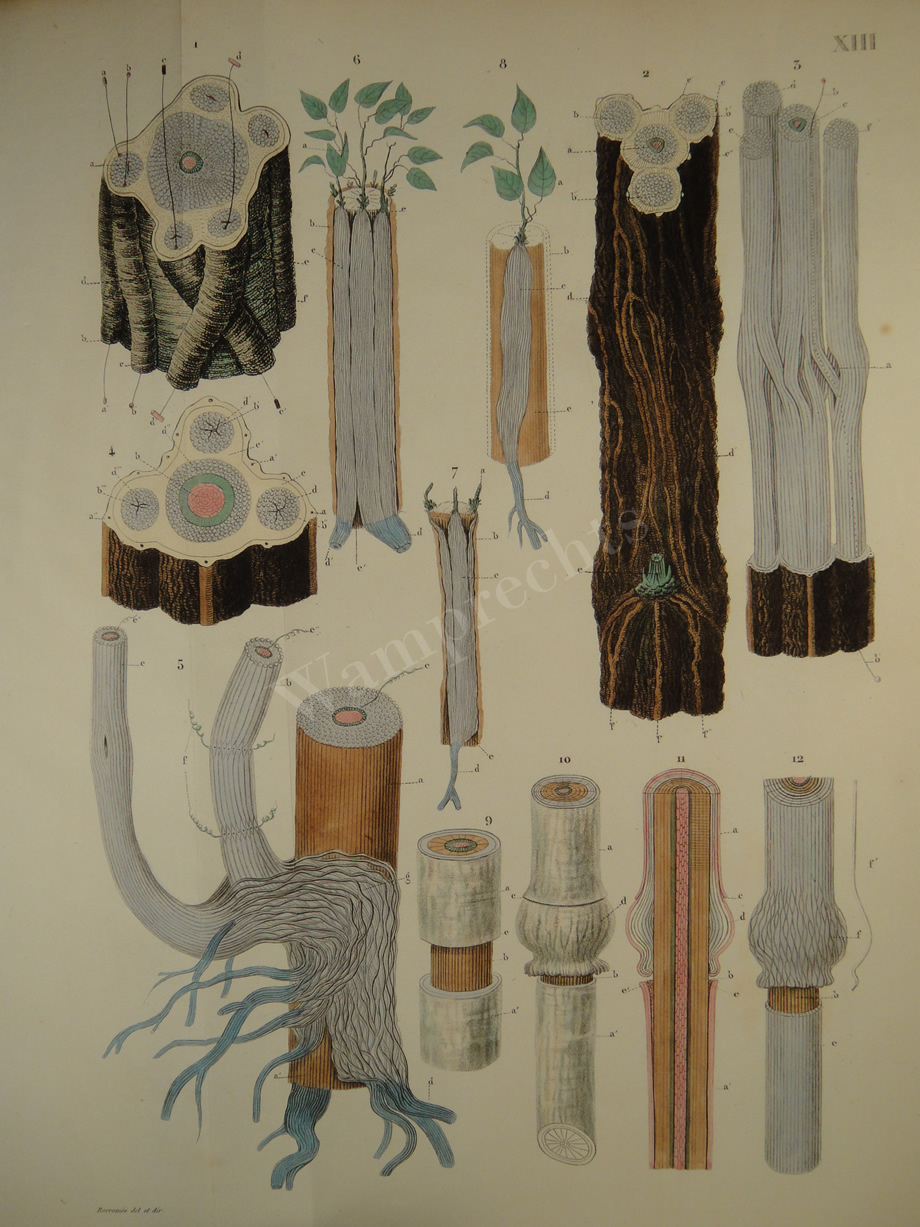 RECHERCHES GENERALES SUR L´ORGANOGRAPHIE, LA PHYSIOLOGIE ET L´ORGANOGENIE DES VEGETAUX.
Par Charles Gaudichaud Beaupré.
Hand-colored lithograph XIII.
Tronçon de tige d´une liane de la famille des Sapindacées, dans laquelle on a passé des cheveux pour montrer que les faisceaux vasculaires extérieurs se divisent et se réunissent alternativement, et se croisent même en passant les uns sur les autres. Ils se dirigent aussi parfois vers le faisceau centre.
From the drawing of Borromée.
Dilineavit et direxit.
Extrait des memoires de l´institut de France
(savants étrangérs).
Measures:
24.05 x 31 centimeters.
9.5 x 12.2 inches.
top