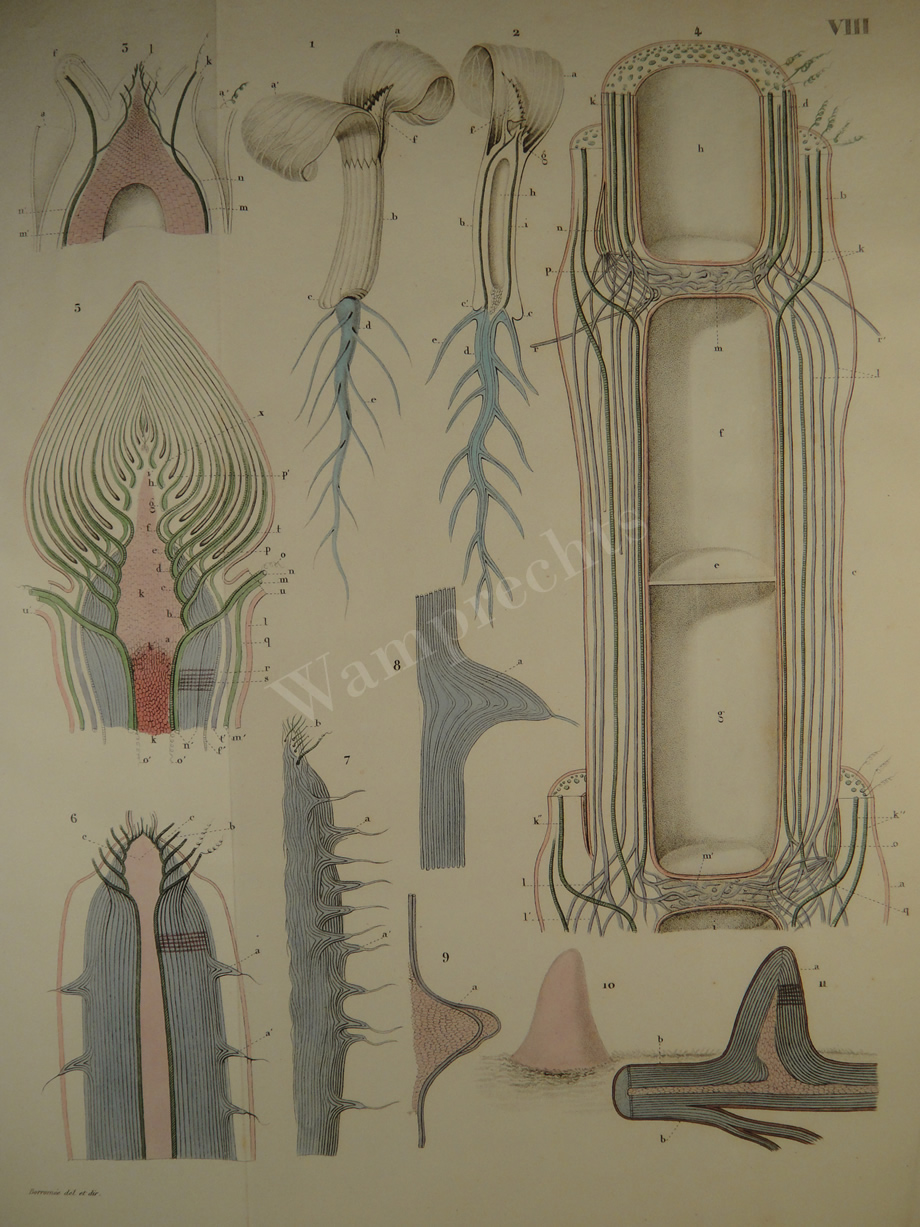 RECHERCHES GENERALES SUR L´ORGANOGRAPHIE, LA PHYSIOLOGIE ET L´ORGANOGENIE DES VEGETAUX.
Par Charles Gaudichaud Beaupré.
Hand-colored lithograph number VIII.
Germination grossie du cucurbita pepo. Example de radicule (mérithalle tigellaire) creuse.
From the drawing of Borromée.
Dilineavit et direxit.
Extrait des memoires de l´institut de France
(savants étrangérs).
Measures:
24.05 x 31 centimeters.
9.5 x 12.2 inches.
top