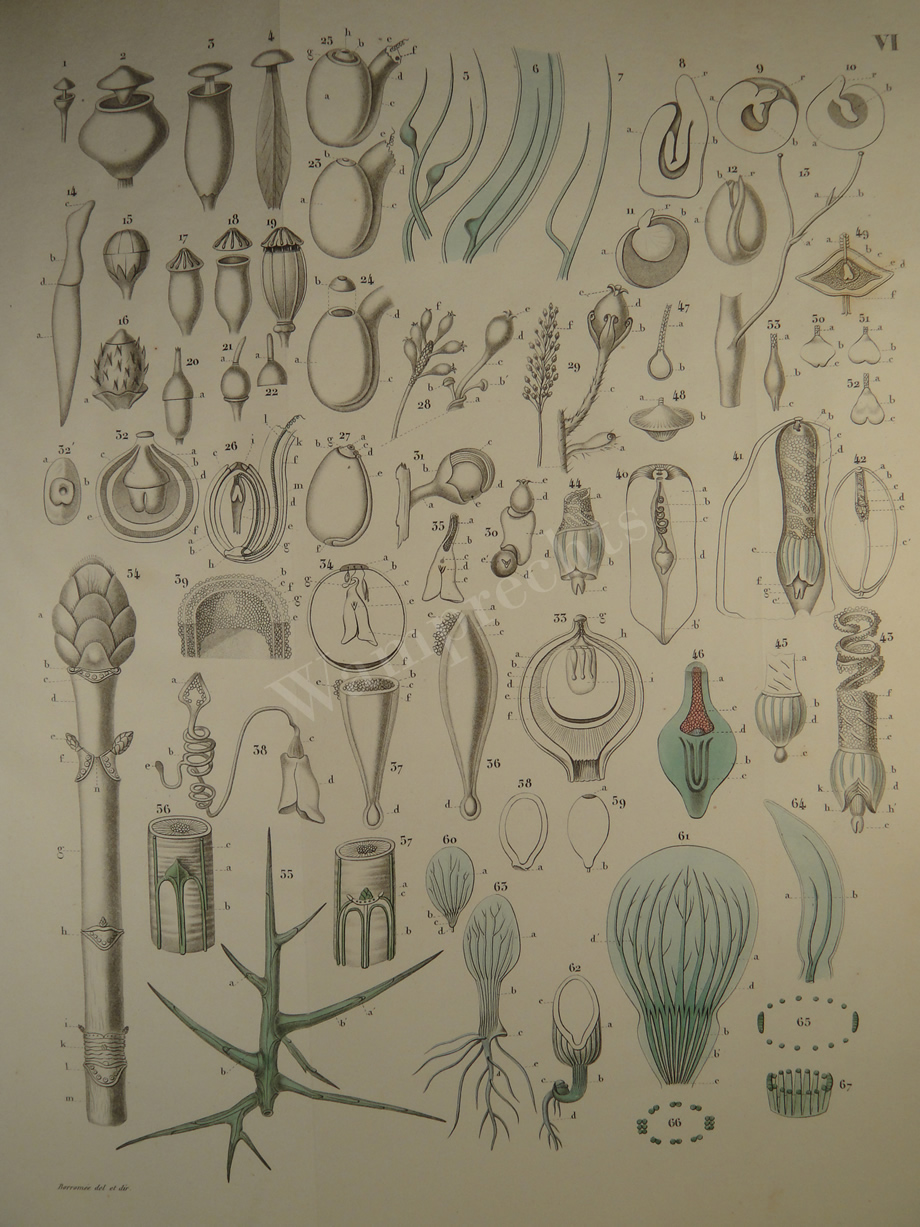 RECHERCHES GENERALES SUR L´ORGANOGRAPHIE, LA PHYSIOLOGIE ET L´ORGANOGENIE DES VEGETAUX.
Par Charles Gaudichaud Beaupré.
Hand-colored lithograph number VI.
Théorie des méritalles moyens et supérieurs dans la composition de toutes les parties des fleurs et des fruits. Exemples de calices, corolles, étamines, pistils, ovaires, capsules, ovules et embryons operculés par la partié limbaire des feuilles (phytons) qui les constituent. Le couratari, le zanonia et le pavot, etc. paraissent faire exception à cette règle. Mais ces exceptions ne sont qu´apparentes.
From the drawing of Borromée.
Dilineavit et direxit.
Extrait des memoires de l´institut de France
(savants étrangérs).
Measures:
24.05 x 31 centimeters.
9.5 x 12.2 inches.
top