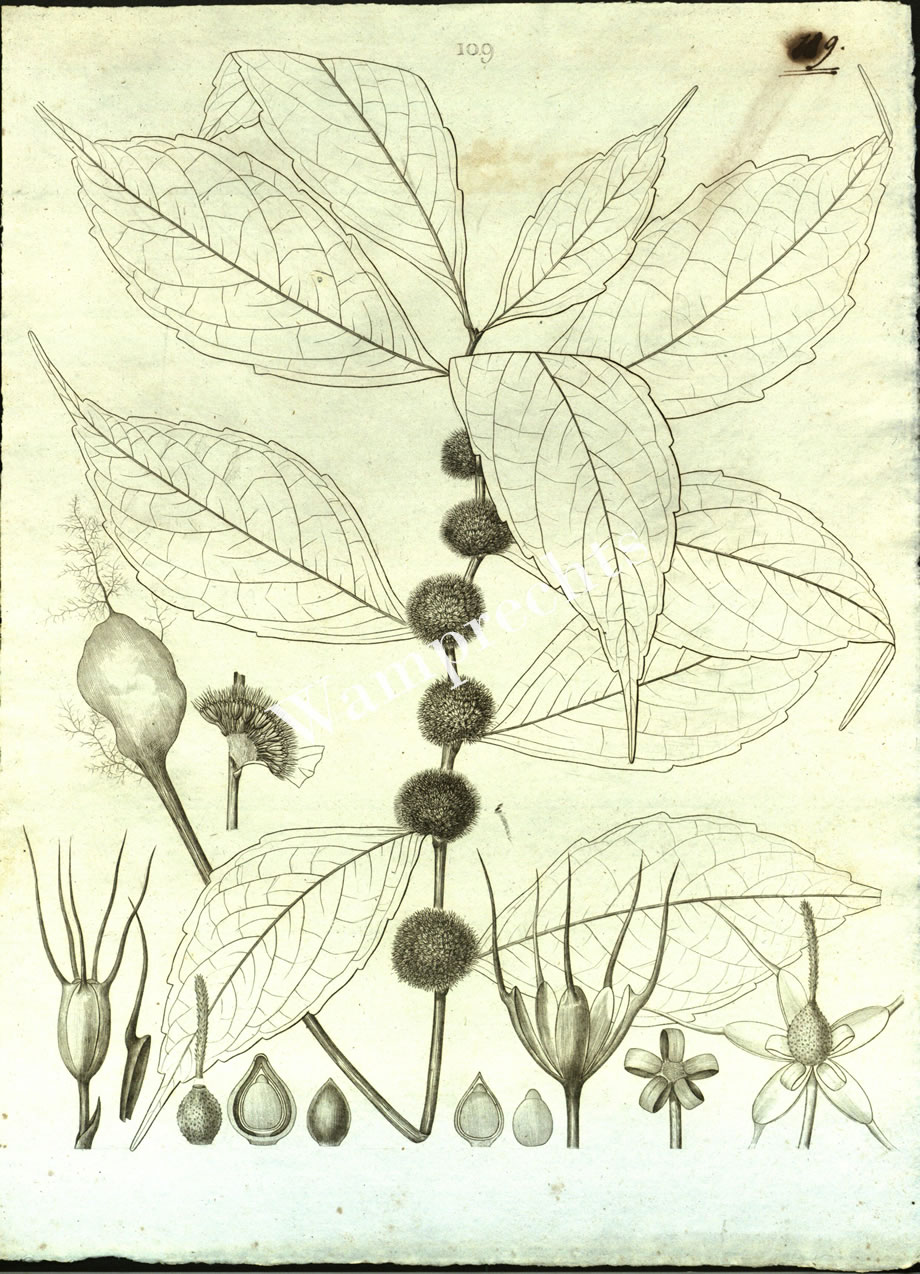 ENGRAVING TEST NUMBER 119. Restored.
Artist: A. Poiret. Del.
Notes by Charles Gaudichaud Beaupré.
PELLIONIA.
Flores dioeci! Masc.:......................Fem, ; pedicellati, fasciculatocapitati, bracteâ parvâ instructi: Calix quinquepartitus; laciniis sub apice mucronato-aristatis. Stamina 5. sterilia, Squamiformia, incurva. Folia alterna, serrata, basi obliqua.
A M. J-Alphonse Pellion, officier de l´expédition, souvenir d´amitié.
To Mr. J-Alphonse Pellion, officer of the expedition, with friendship.
1. PELLIONIA ELATOSTEMOÏDES. Pl. 119.
P. caule simplici ; foliis inaequilatero-oblongis, acuminatis, venosis remotè et grosseè serratis, glabris.
Elastotema pellioniana. Olim.
In insulis Moluccis. (Pisang).
MOLUCAS ISLANDS.
2. PELLIONIA ? DIVARICATA.
P. caule ramoso ; foliis inaequilatero-ovatis, subacuminatis, 3-4-nervis, remotè serrulatis, glabris.
Elastotema divaricata. Olim.
In insulis Mariannis (Guam).
MARIANA ISLANDS.
PAGE 494.
top