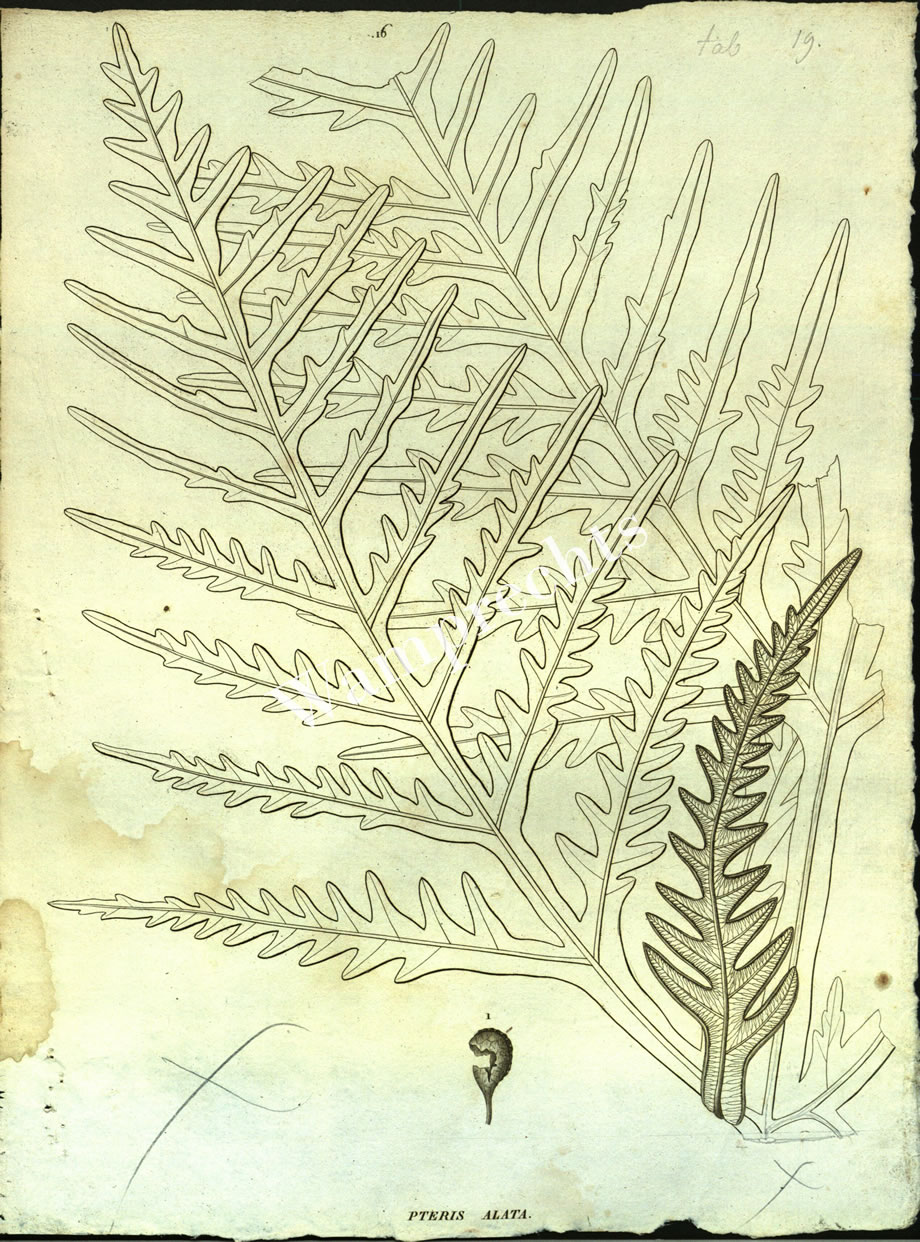 ENGRAVING TEST NUMBER 19, APPROVED FOR THE BOTANICAL ATLAS OF THE EXPEDITION LA URANIE-LA PHYSICIENNE 1817-1820.
Artist: A. Poiret. Del.
Notes by Charles Gaudichaud Beaupré.
PTERIDAE.
The engraving also appears identified as: Pteria alata & Pterida ailiei.
PTERIDAE. Pteris alata. Linn., Smith., Swartz.
P. frondibus (3-4-pedal.) tripinnatifidis tetrapinnatifidisvel; pinnis opositis; pinnulis lineari-lanceolatis, irregulariter lobato pinnatifidis, acuminatis; laciniis oblongo-lanceolatis, subotusis, integris, plerìunque abortivis; inferioribus dentate-subcrenulatis; rhachi late alatâ; stipite triangular, aleorubro, basi paleaceo.
Peteris irregularis! Kaulfuss, Enum. Fil. Pag. 189.
In insulis Sandwicensibus (Wahou, alt.150-250 hexap.).
SANDWICH ISLANDS, (BAIE DE WAITITI, WAHOU ISLAND).
Pages 391-392.
top