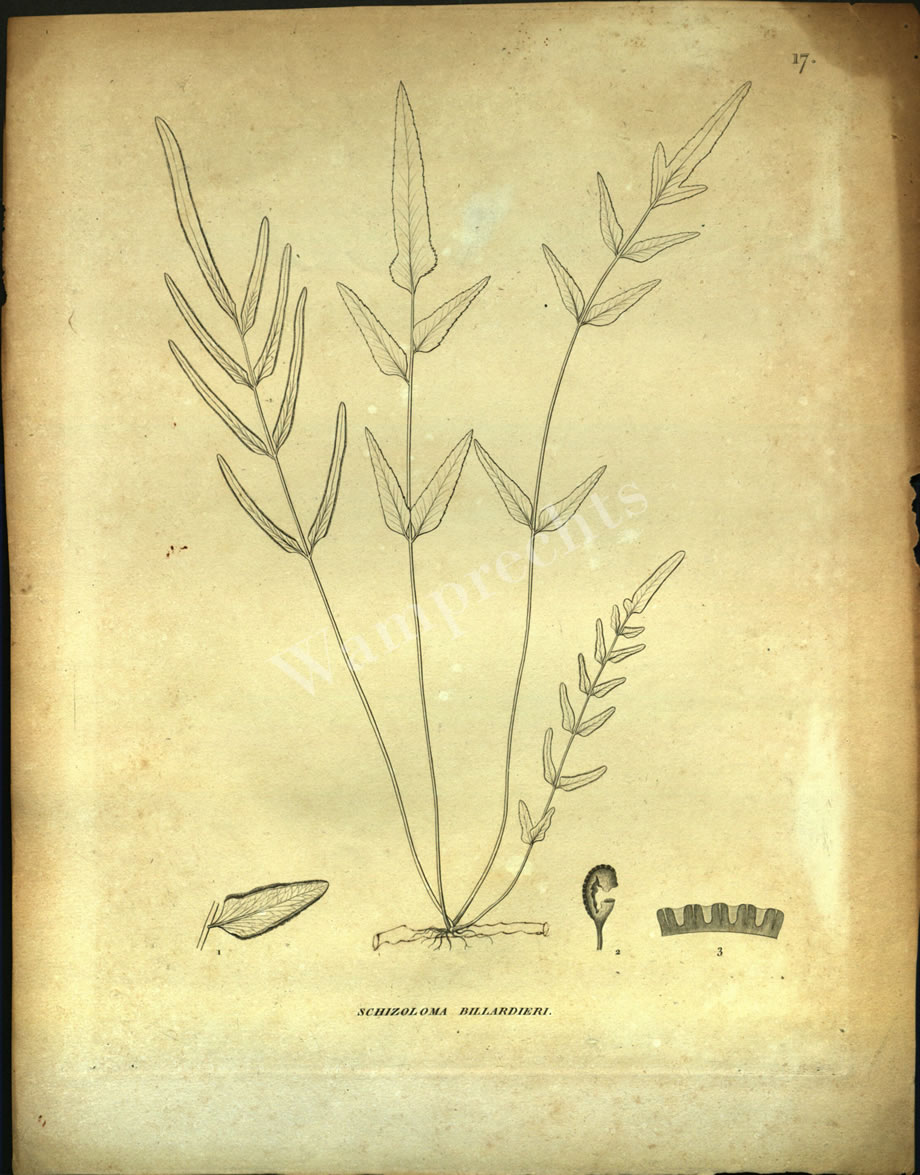 ENGRAVING TEST NUMBER 17, APPROVED FOR THE BOTANICAL ATLAS OF THE EXPEDITION LA URANIE-LA PHYSICIENNE 1817-1820.
Artist: A. Poiret. Del.
Notes by Charles Gaudichaud Beaupré.
SCHIZOLOMA.
SCHIZOLOMA BILLARDIERI. Pl. 17.
The engraving also appear identified as: Schizoloma lanceolata, schizoloma wittaria, schizoloma lindscea, lindscea lanceolata
S. frondibus sparsis, pinnatis; sterilibus, pinnis lineari-lanceolatis, obtusis, serratis, basi cuneatis, subbiauriculatis, petiolatis; terminali elongatâ, subhastato-pinnatifidâ; fertilibus margine integris; stipite tetragono, nitido; caudice repente peleaceo.
Schizoloma billardieri, Gaudichaud, Ann. Sc. Nat. Décemb. 1824, pag. 108.
Lindsaea lanceolata. Labill. Nov. Holl. a, pag. 98, tab. 248; R. Brown, Prodr. pag. 156; Willd. Sp. Pl. 5, pag. 421; Gaudichaud. Mss.
In insulis Mariannis (Guam.).
MARIANA ISLANDS.
PAGES 379-380-381.
top