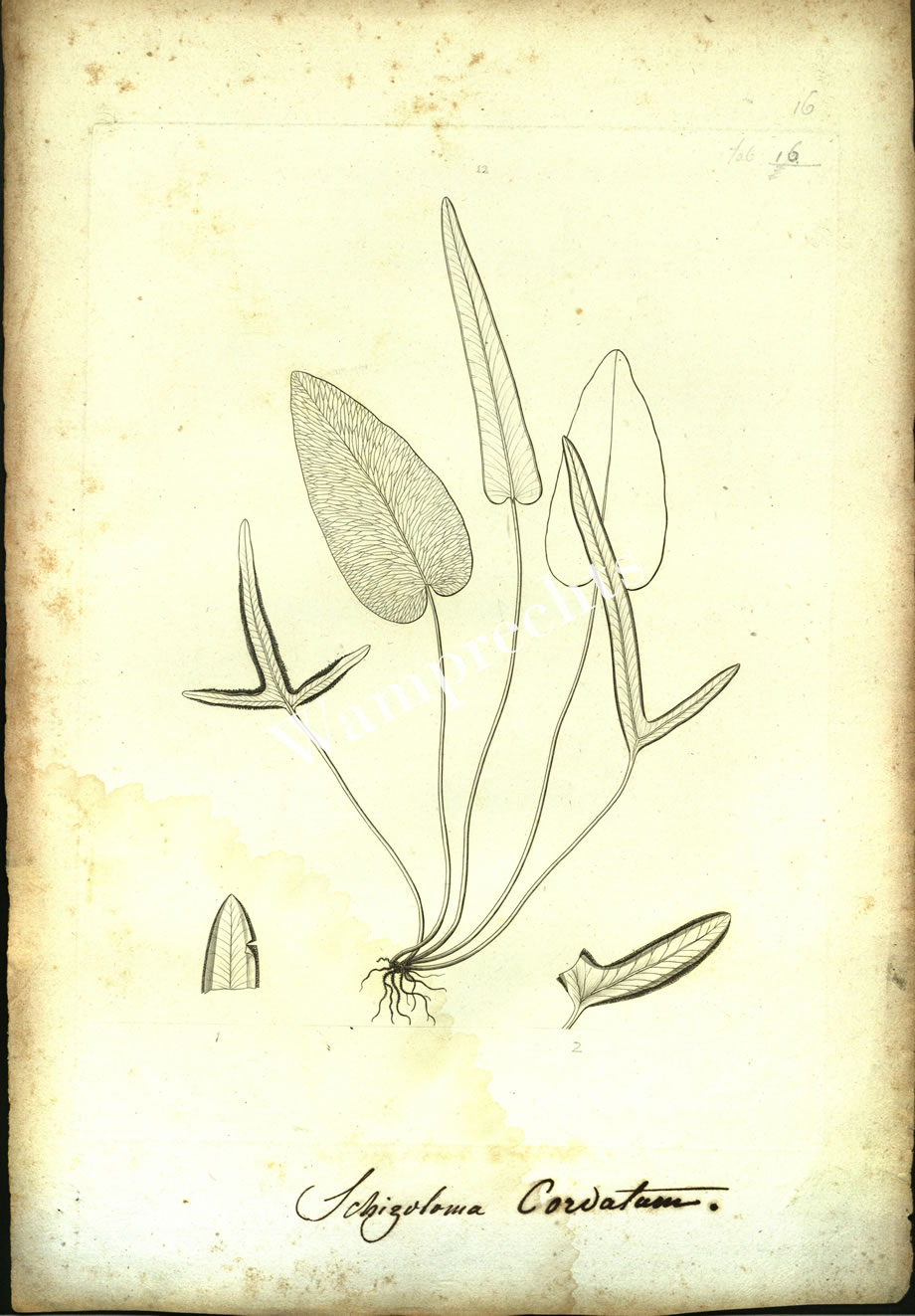 ENGRAVING TEST NUMBER 16, APPROVED FOR THE BOTANICAL ATLAS OF THE EXPEDITION LA URANIE-LA PHYSICIENNE 1817-1820.
Artist: A. Poiret. Del.
Notes by Charles Gaudichaud Beaupré.
SCHIZOLOMA.
The engraving also appears identified as: schizoloma cordata, schizoloma phylum, wittaria, lindscea.
1. SCHIZOLOMA CORDATUM, Pl. 16.
S. frondibus sparsis, glabris, ovato-cordatis, oblongis, obtusis, integris; fertilibus lieneari-lanceolatis vel trilobatis hastatisve; stipite tereti, unisulcato, glabro, basi hirto; cadice repente, paleaceo.
Schizoloma cordatum. Gaudichaud, Ann sc. Nat. Décemb. 1824, pag. 507.
Linsaea cordata. Idem, olim.
In insulis Moluccis. (Rawak.).
MOLUCAS ISLAND.
PAGES 378-379-380.
top