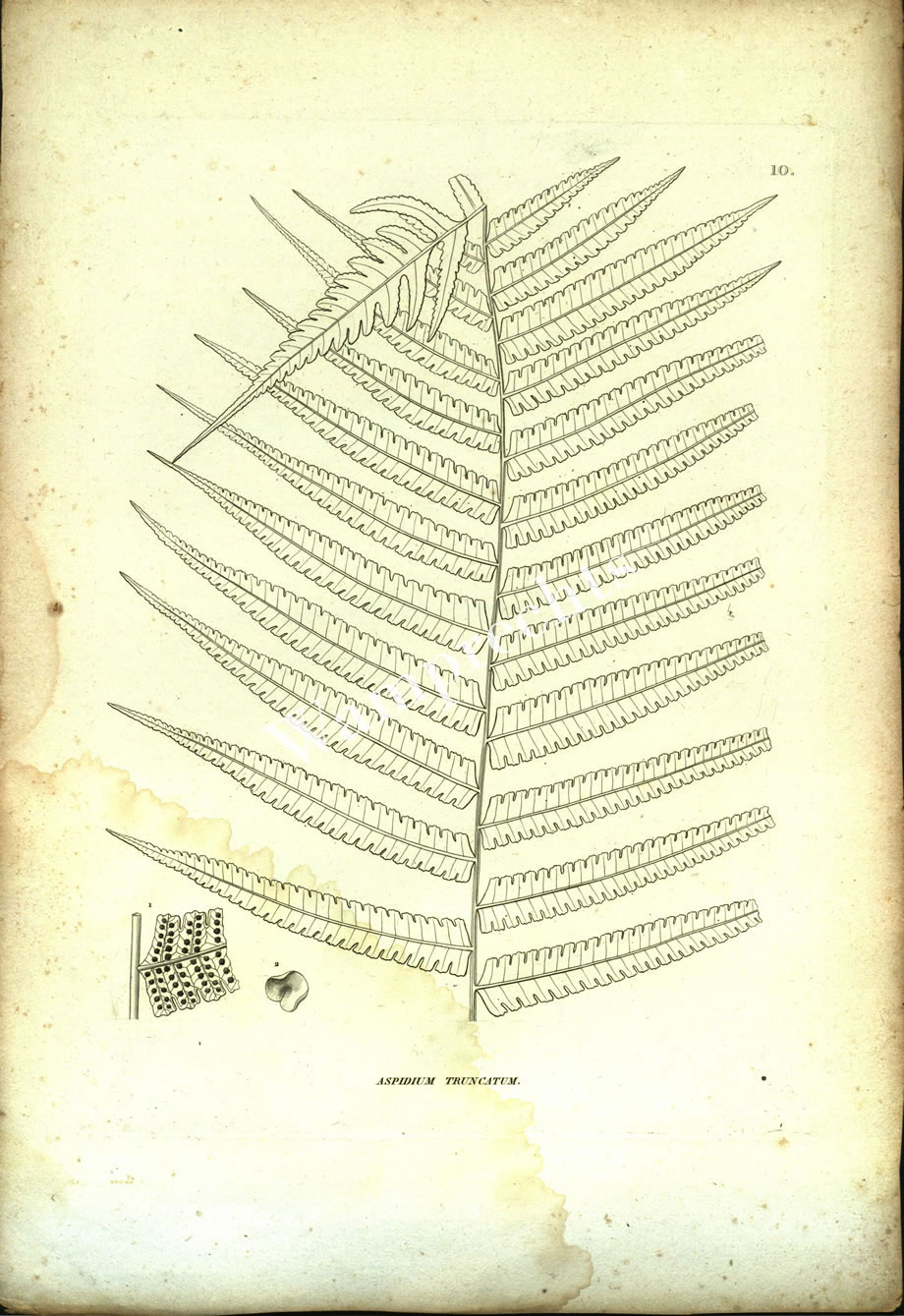 ENGRAVING TEST NUMBER 10, APPROVED FOR THE BOTANICAL ATLAS OF THE EXPEDITION LA URANIE-LA PHYSICIENNE 1817-1820.
Artist: A. Poiret. Del.
Notes by Charles Gaudichaud Beaupré.
POLYSTICHUM.
The engraving also appear identified as: Aspidium truncatum, Page 341.
POLYSTYCHUM TRUNCATUM?.
P. frondibus pinnatis; lanceolatis, acuminatIs, basi truncato-subcuneatis, glabris, inferioribus sensim minoribus ; laciniis oblongis, truncatis, subtrilobatis, brevibus ; soris biseríalibus; stipite glabro, auriculato.
(Aspidium trumcatum. Gaudichaud, mss.).
In insulis Moluccis (Rawak).
MOLUCAS ISLANDS (RAWAK).
PAGES 332-333.
top