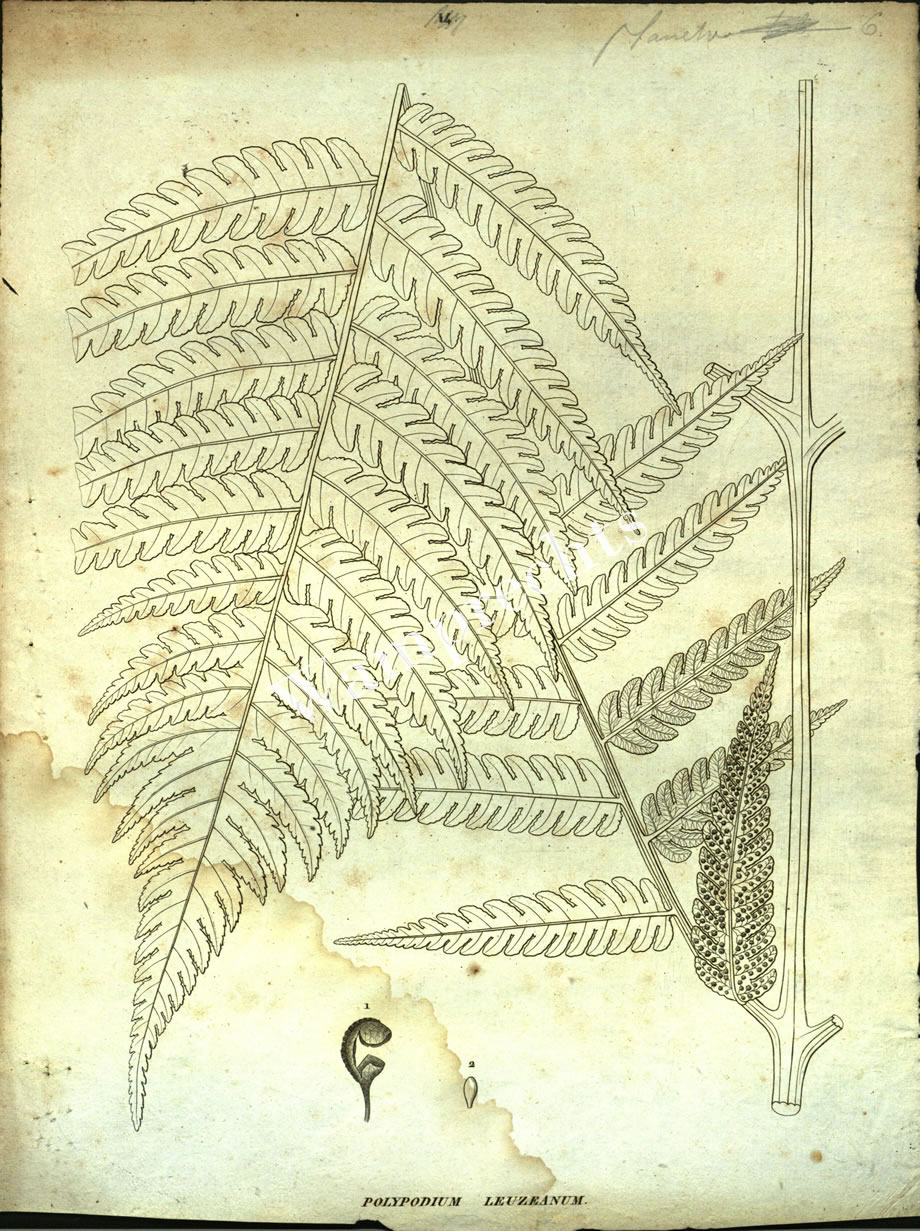 ENGRAVING TEST NUMBER 6.
Artist: A. Poiret. Del.
Notes by Charles Gaudichaud Beaupré.
POLYPODIUM LEUZEANUM. Pl. 6.
P. frondibus fasciculatis, bipinnatis, infimis tripinatis; pinnulis petiolatis, alternis, lineari-lanceolatis, acuminatis, basi truncatis, pinnatifidis; terminaltermis sessilibus, confluentibus ; laciniis ovato oblongis, subfalcatis, apice dentatis, obtusisve ; infinis undulato-subauriculatis ; ( denticula minutissima ; obtusa, inter lacinias) ; soris solitariis, subsparsis; caudice arbóreo; atipite tetrágono, glabro, subarticulato, supernè sulcato, subtomentoso.
In insulis Moluccis. (Pisang).
Je consacre cette fougère à M. Deleuze, si honorablement connu dans le monde savant, en témoignage de mon respectueux attachement.
I dedicate this fern to M. Deleuze, so honorably known in the scientist world, in testimony of my respectful attachment.
MOLUCAS ISLANDS, (PISANG).
Pages 361-362.
top