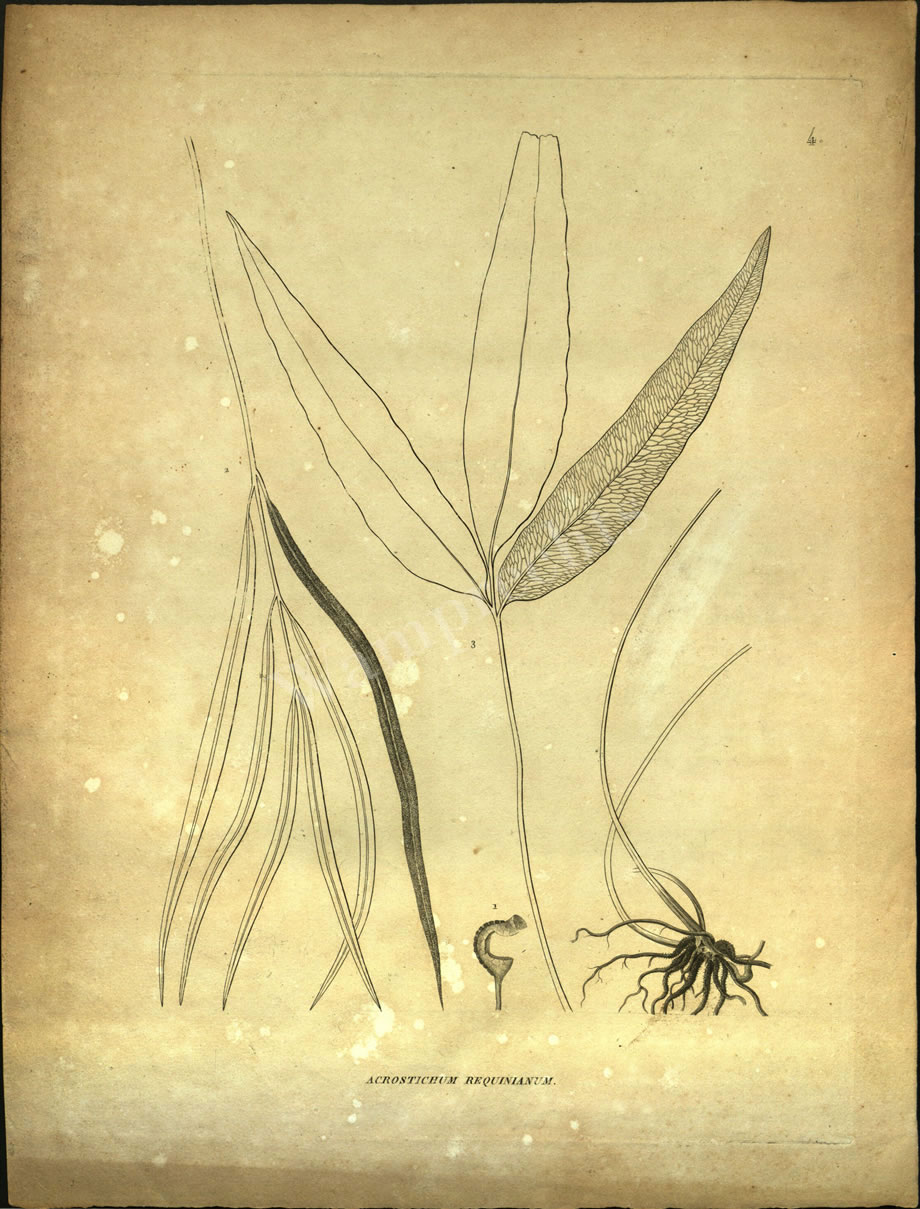 ENGRAVING TEST NUMBER 4, APPROVED FOR THE BOTANICAL ATLAS OF THE EXPEDITION LA URANIE-LA PHYSICIENNE 1817-1820.
Artist: A. Poiret. Del.
Notes by Charles Gaudichaud Beaupré.
ACROSTICHUM REQUINIANUM. Pl. 4.
A. Frondibus sparsis (!) ; sterilibus, rarò pinnitifidis; foliolis ( 5-7 policaribus) undatis, acutis; fertilibus pinnatis; foliolis (5-7 policaribus) undatis, lanceolatis, acutis; fertilibus pinnatis; pinnis lineari-lanceolatis, acutissimis, basi attenuato-petiolatis.
In insulis Moluccis (Rawak) ; obtegit rupes.
Je consacre cette jolie espèce à M. Requin, administrateur distingué de la marine, qui, par son zèle éclairé, a rendu les plus grands services a notre expédition.
I dedicate this beautiful species to M. Requin, distinguish administrator of the marine by his own goodwill, who returned the biggest services have to our expedition.
MOLUCAS ISLANDS, (RAWAK)
PAGE 304-305.
top