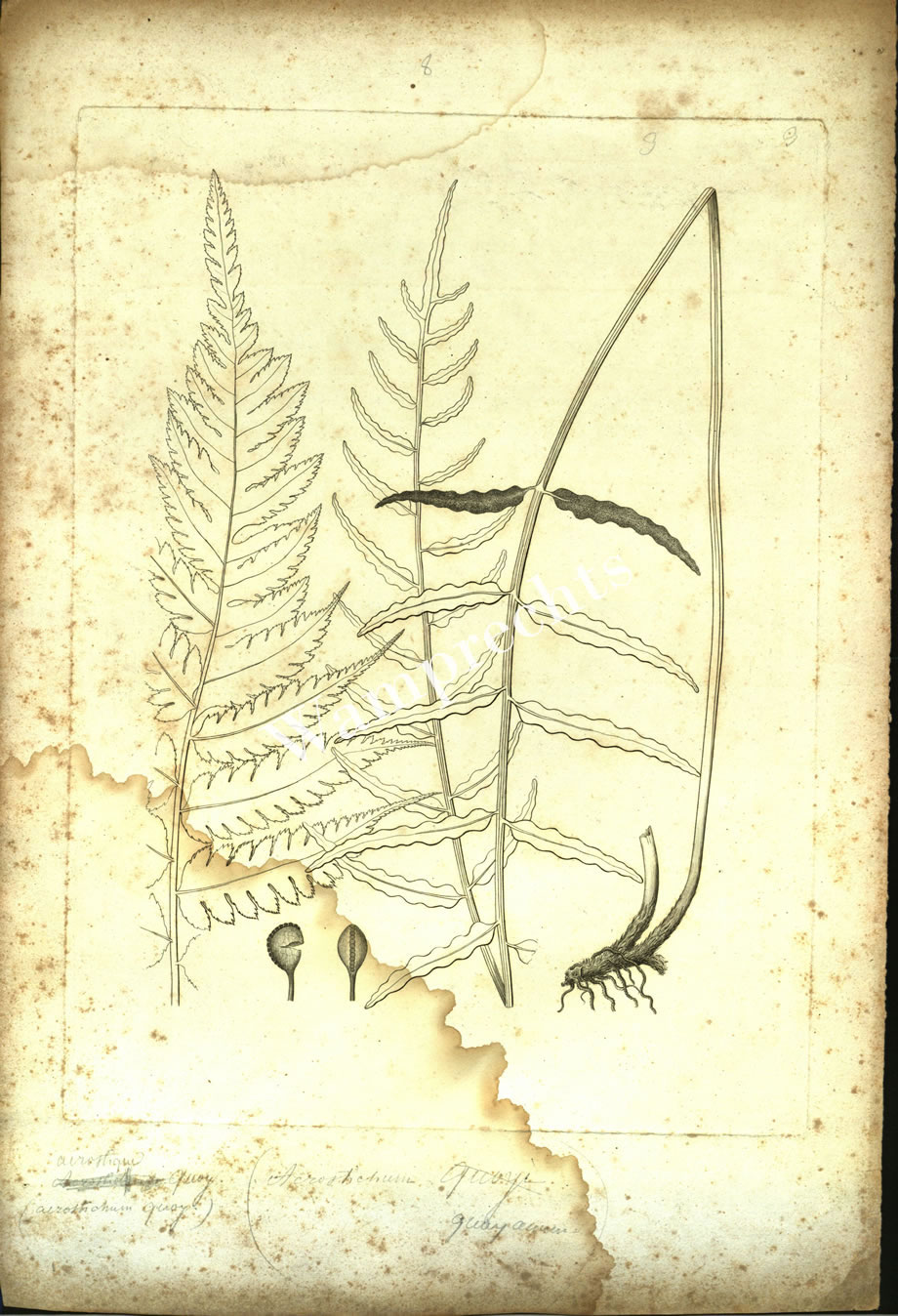 ENGRAVING TEST NUMBER 3.
Artist: A. Poiret. Del.
Notes by Charles Gaudichaud Beaupré.
ACROSTICHUM QUOYANUM. Pl. 3.
A. Frondibus sparsis (¡); sterilibus pinnatis, superioribus confluentibus; pinnisalternùs, oblongo-lanceolatis, acuminatis, pinnatifidis; laciniis subfalcatis, obtusiusculis, duplicato-serratis, subciliatis; fertilibus pinnatis; pinnispetiolatis, lineari-lanceolatis, undulato-crenatis, superioribus subconfluentibus.
In insulis Moluccis (Pisang, Rawak, Vaigiou, &c.)
Je consacre cette jolie plante à mon ami M. le docteur Quoy, chirurgien major, et l´un des rédacteurs de la partie zoologique du Voyage de L´Uranie.
I dedicate this beautiful plant to my friend doctor M. Quoy, surgeon mayor, and one of the editors of the zoological part of the Journey of the Uranie
MOLUQUES ISLANDS (PISANG, RAWAK, VAIGIOU) &c.
Pages 306-307.
top