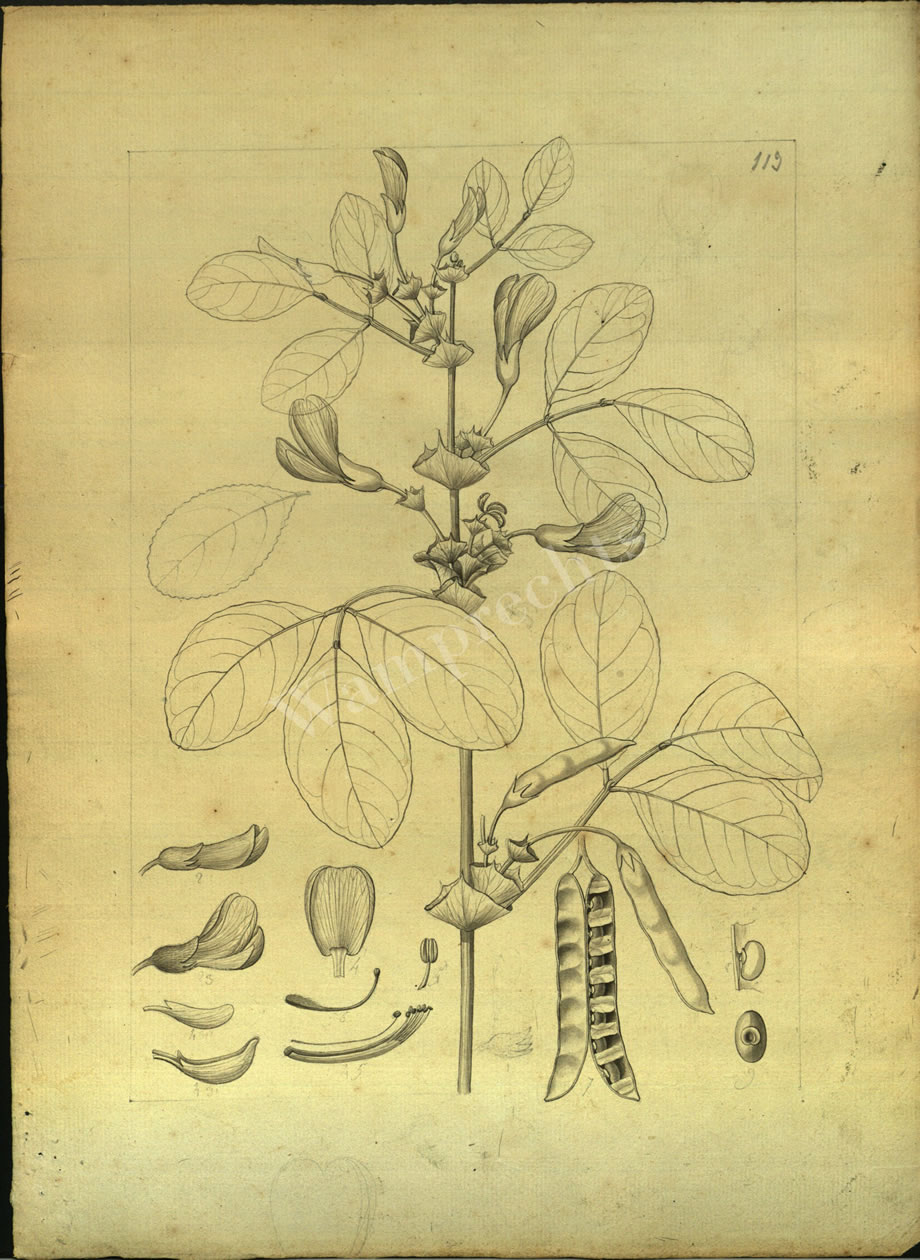 DRAWING NUMBER 113.
PLEASE CLICK HERE TO SEE THE IMAGE AT THE SECTION OF ARAGO.
Artist: A. Poiret. Del.
Notes by Charles Gaudichaud Beaupré.
KENNEDIA, Vent.-Glycine, L.
KENNEDIA BRACTEATA. Pl. 113.
K. foliis ternatis ; foliolis ellipticis, obtusis, subemarginatis, margine undulato-crispis ; subtùs ramulisque sericeo-pubescentibus ; stipulis latè ovatis, acutis ; pedunculis paucifloris, bracteatis ; bracteis connais, infundibuliformibus ; leguminibus glabris.
In Novae-Hollandiae orâ occidentali (baie des Chiens-Marins).
EAST NEW HOLLAND (BAIE DES CHIENS- MARINS).
PAGE 486.
top