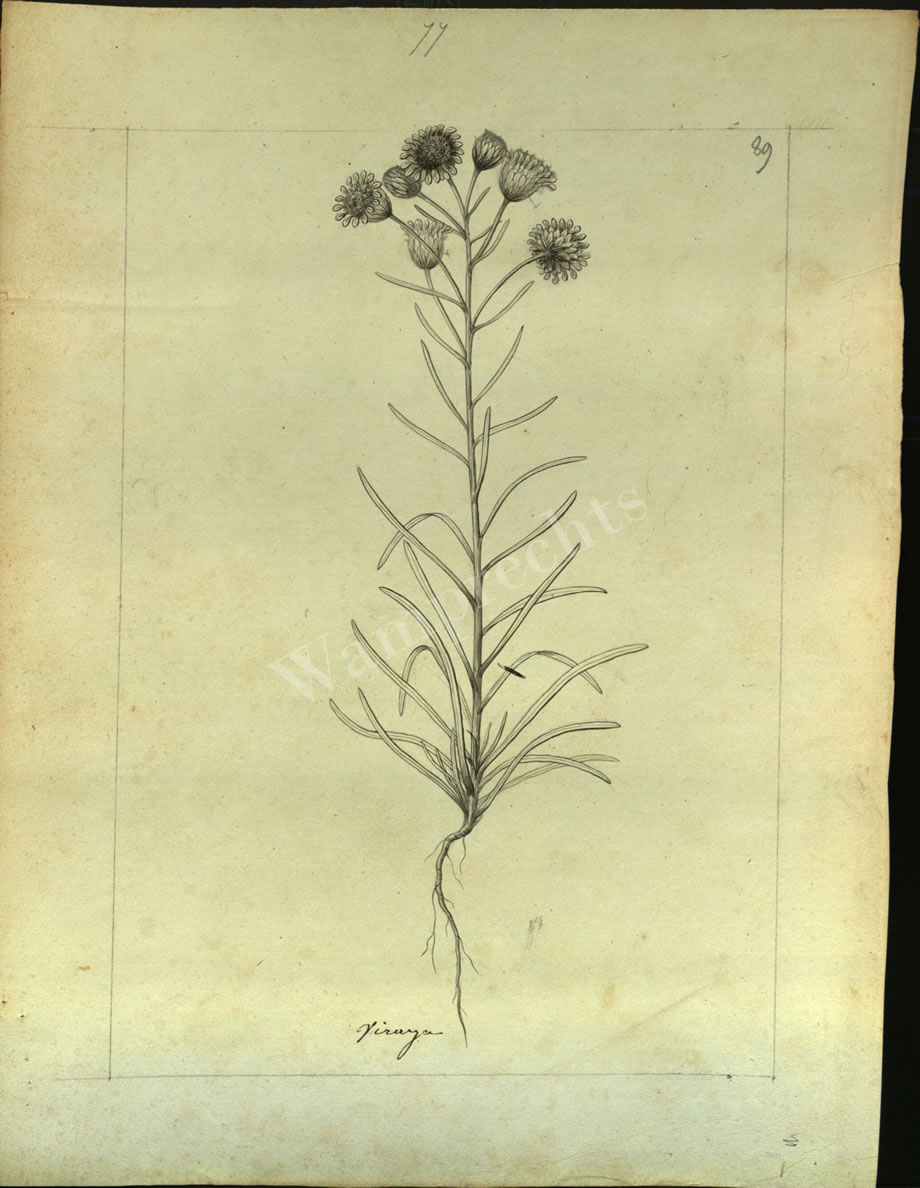 DRAWING NUMBER 89.
Artist: A. Poiret. Del.
Notes by Charles Gaudichaud Beaupré.
VIRAYA.
Involucrum hemisphaericum, polyphylum ; foliolis imbricatis, scariosis ; exterioribus oblongis, albidis, basi attenuato-pedicellatis ; interioribus longioribus, lineari-spathulatis, luteo-fuscescentibus. Receptaculum pappilossum. Flores omnes hermaphroditi, tubulosi. Filamenta infernè connata ? Fructus oblongi, apice attenuato-rostrati. Pappus pilosus ; pilis hispidulis, basi tubuloso-connatis.
Caulis herbaceus, erectus, simplex, foliosus. Folia sparsa, linearia, integuerrima, canescenti-tomentosa. Flores terminales, corymbosi.
1. VIRAYA PODOLEPIS. Pl. 89.
In Nova-Holladiae orâ occidentali (baie des Ciens Marins).
WESTERN NEW HOLLAND (AUSTRALIA).
J´ai consacre ce genre à M. le docteur Viray (Julien Joseph), auteur du Traité de pharmacie, de l´Histoire naturelle des médicaments, &c. &c.
I have dedicated this genus to doctor Viray (Julian Joseph), author of pharmacy treaties, also the natural history of the medicines, &c., &c.
PAGE 465-466.
top