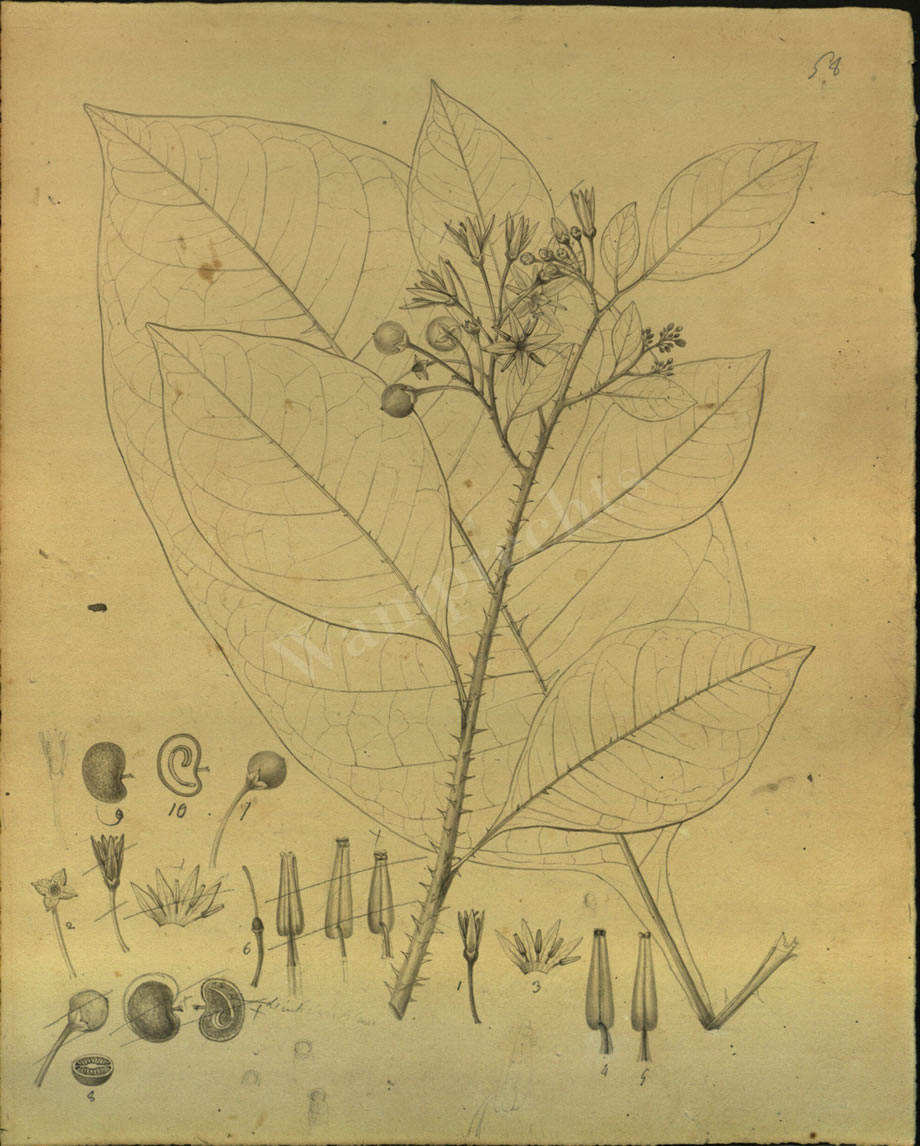 DRAWING NUMBER 58.
Artist: A. Poiret. Del.
Notes by Charles Gaudichaud Beaupré.
SOLANACEAE DUNALIANUM.
SOLANEAE, Jussieu.
SOLANUM DUNALLIANUM. Pl. 58.
S. frutensces; foliis ellipticis, acutis, basi in petiolum decurentibus, intergerrimis, glabris, nervo medio subtùs, petiolis ramulisque spinosis; floribus corymbosis, tetrandris; calycibus glabris, lobis abbreviato-ovatis, acutis, subaequalibus; corolis externè pulverulento-tomentosis; laciniis ovato-lanceolatis; baccis globosis.
In insulis Moluccis (Pisang).
Cette belle espèce a été consacrée à M. Dunal, auteur d´excellents écrits sur la famille des solanées, &c.
This beautiful species is dedicated to Mr. Dunal, author of excellent writings related with the family of the solanées, &c.
MOLUCAS ISLANDS (PISANG).
PAGE 447-448.
top