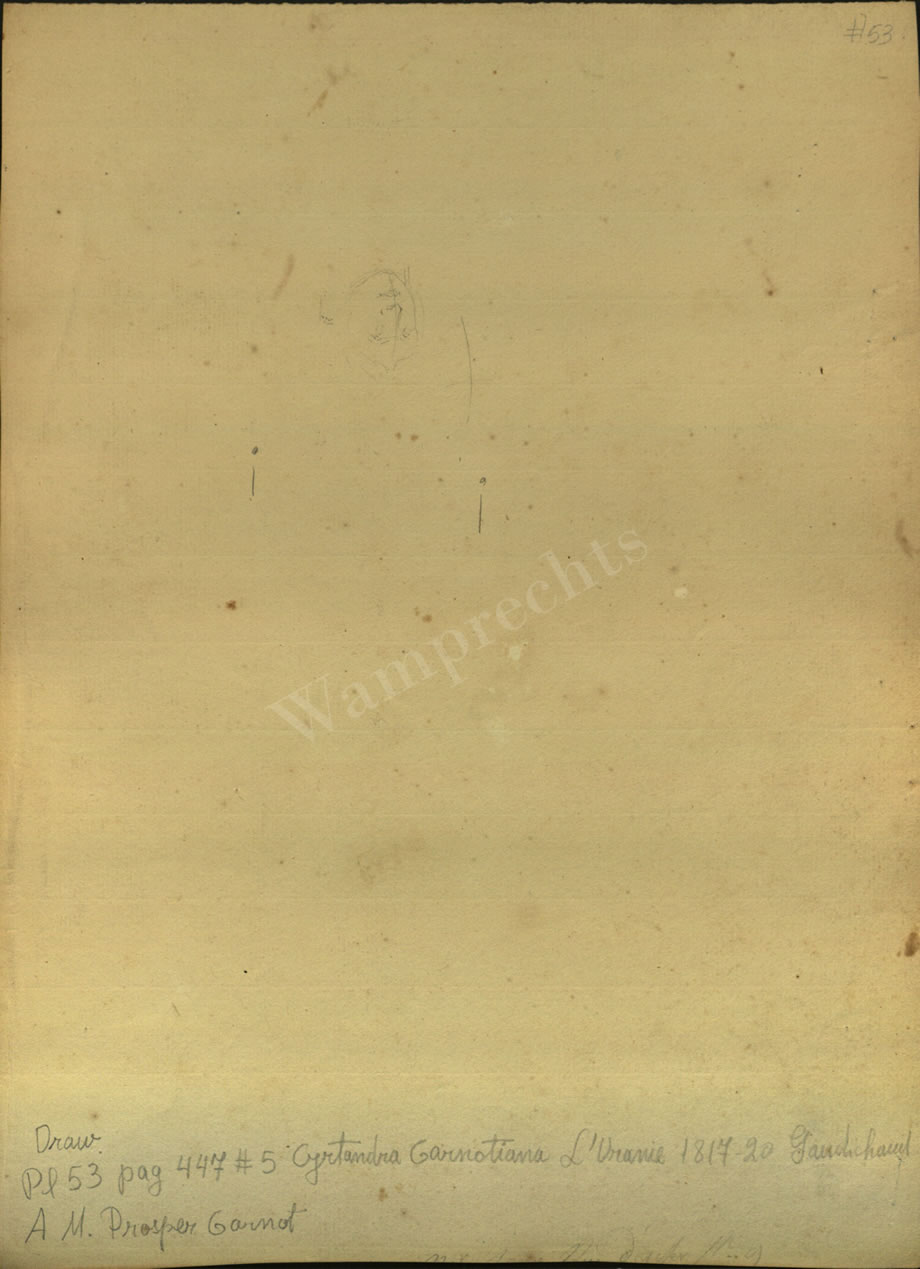 DRAWING 53 REVERSO.
Artist: A. Poiret. Del.
Notes by Charles Gaudichaud Beaupré.
SCROPHULARINEAE, R. Brown.
CYRTANDRA, Forster.
CYRTANDRA GARNOTIANA. Pl. 53.
C. foliis elliptico-oblongis, acutis, in petiolum decurrentibus, remotè serrulatis, suprà hirtellis, subrùs molliter tomentoso-pubescentibus, canescentibus; pedunculis paucifloris, subdichotomis; calycibus villoso-pubescentibus.
A.M. Prosper Garnot, chirurgien zoologist de la marine.
To Mr. Prosper Garnot, surgeon zoologist of the marine.
SANDWICH ISLANDS.
Page 447.
top