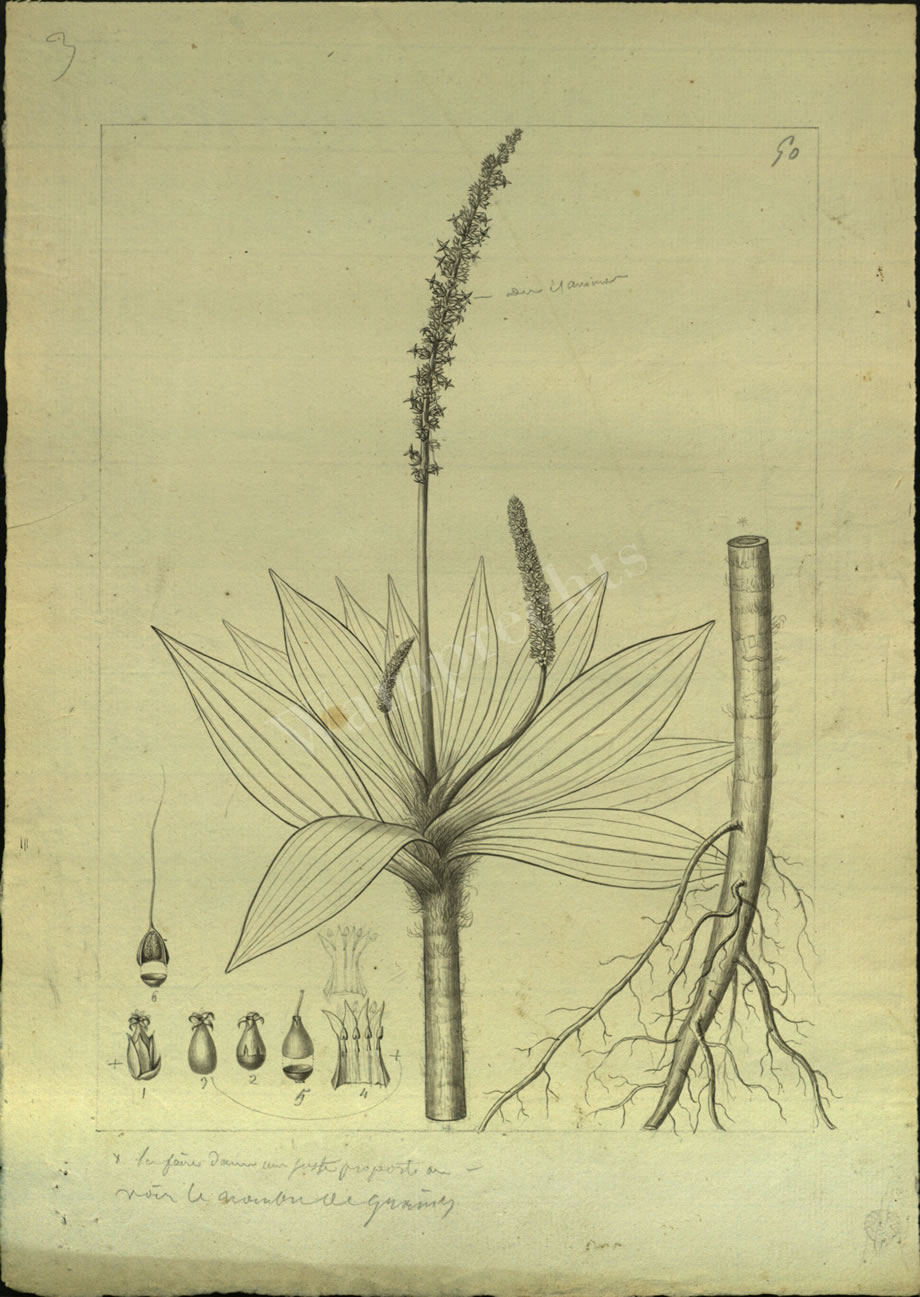 DRAWING NUMBER 50.
Artist: A. Poiret. Del.
Notes by Charles Gaudichaud Beaupré.
PLANTAGINEAE, Jussieu.
PLANTAGO., L.
1. PLANTAGO QUELENIANA. PL. 50.
P. caule suffruticoso, erecto, simplici, tereti, apice folioso et lanuginoso ; foliis oblongo-lanceolatis, 7-9-nerviis, intergerrimis, glabris, argenteo-nitentibus ; apicis cylindraceis.
In insulis Sandwicensibus.
J´ai consacré cette espèce au vénérable aumônier de notre expédition.
M. l´abbé de Quélen de la Villeglée, chanoine du chapitre royal de Saint-Denis, comme une marque de mon respectueux souvenir.
I dedicate this species to the venerable chaplain of our expedition, Abbot de Quélen de la Villeglée canon of the royal chapter of Saint-Denis, as a testimony of my respectful memory.
SANDWICH ISLANDS.
PAGE 445-446.
top