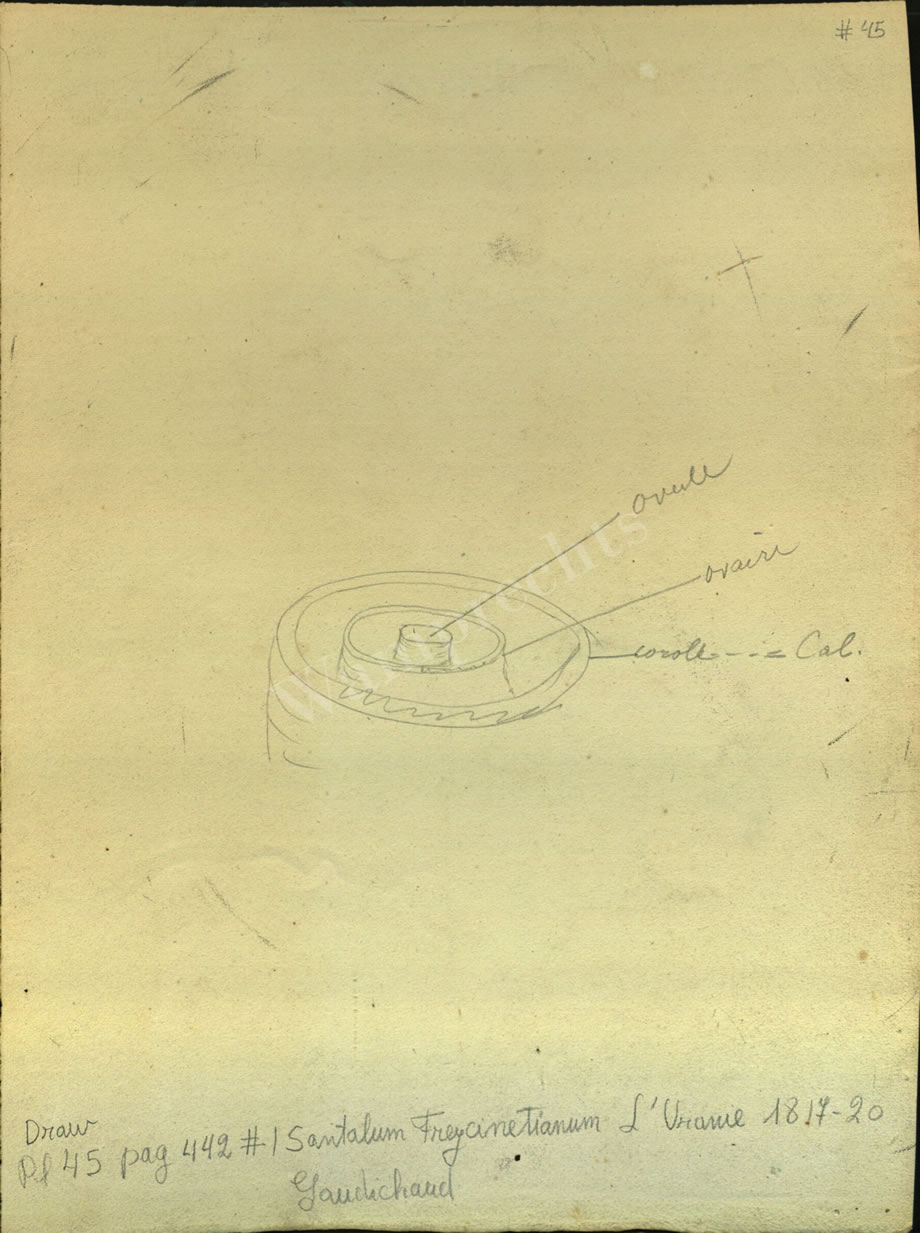 DRAWING 45-REVERSO.
Artist: A. Poiret. Del.
Notes by Charles Gaudichaud Beaupré.
Santalum, l., Willd.
SANTALUM FREYCINETIANUM. Pl. 45.
S. foliis lanceolatis obtusiusculis, venosis, complicato-subfalcatis, petiole quinquies longioribus; racemis terminalibus simplicibus; floribús oppsitis, roseis; caule arboreo.
Incolarum .
In insulis Sandwicensibus (Wahou). Alt. 350-400 hex.;cum sequente.
Cette espèce, offerte à M. Louis de Freycinet, fournit le bois de santal, seule production commerciale des iles Sandwich. Elle est sur-tout remarquable par la grandeur de ses fleurs rose foncé.
This species, offered to Louis de Freycinet, provides sandalwood, only the commercial production of Sandwich Islands. It is above all remarkable for the greatness of its dark pink flowers.
2. SANTALUN ELLIPTICUM.
S. foliis ovato-oblongis, obtusis, basi subcuneato-obliquis, petiole ter quaterve longioribus, coriaceis, subtùs aveniis; racemis axillaribus; floribus virescenti-flavescentibus; caule fruticutoso.
Incolarum.
SANDWICH ISLANDS.
PAGE 442.
top