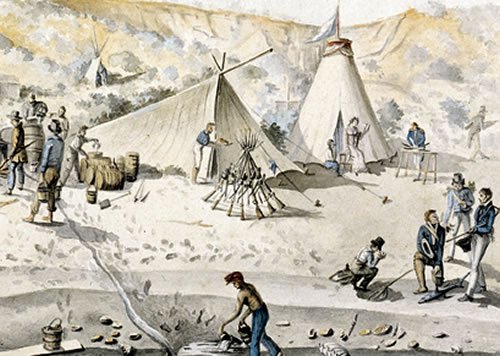 11-September-1818.
In view of New Holland (Australia), north side of the Earth of Edels.
12-September-1818.
Stop at the mouth of the Bay Chiens Marins, (Shark Bay, Australia) New Holland, north of the island of Dirck Hartog.
13-Sep-1818.
Landing at the Dampier Bay, at the Point of the Peninsula Peron.
26-September-1818.
Departure from Shark Bay.
top