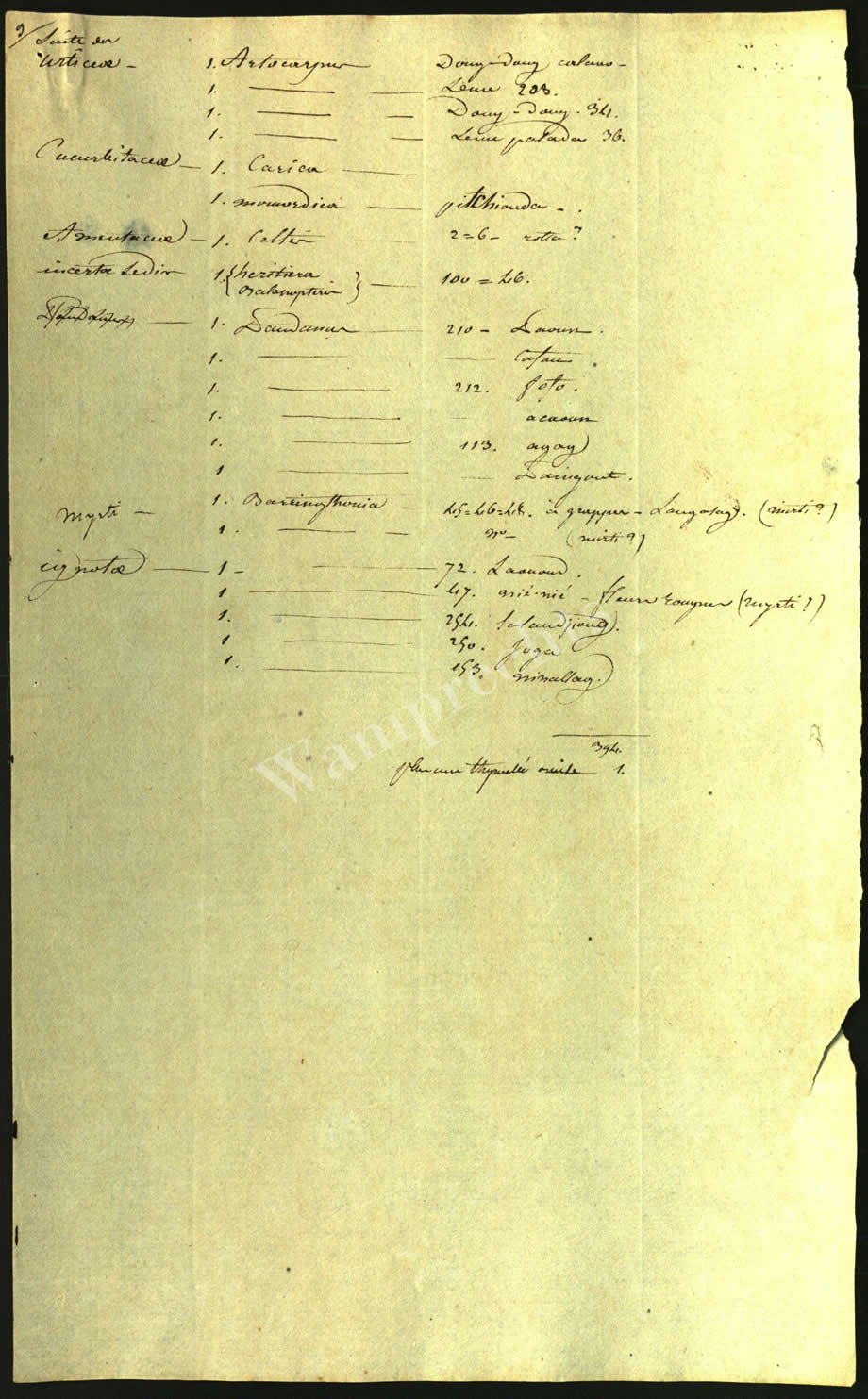 11th Relache, (At the Port).
Iles Mariannes, Mariana isllands, (Guam).
Guham, Rotta, Tinian.
Sheet 9.
Arrival at Rawak (Pulau Lawak, northern Waigeo, West New Guinea, Indonesia) - Via Amboina, Strait Manipa, Halmahera Sea, Strait of Jailolo and Strait of L´Uranie, 16 December 1818.
Departure Rawak, the Ecuator is on the road, 6 January 1819.
Continuing for 12 days at the islands of the Admiralty, before changing the course towards the Carolinas, 25 february 1819.
17-Mar-1819.
Arrival at Umatac, island of Guam, 17 March 1819.
Transfer from Umatac to St. Louis and in the evening to Agana, 4 April 1819.
top