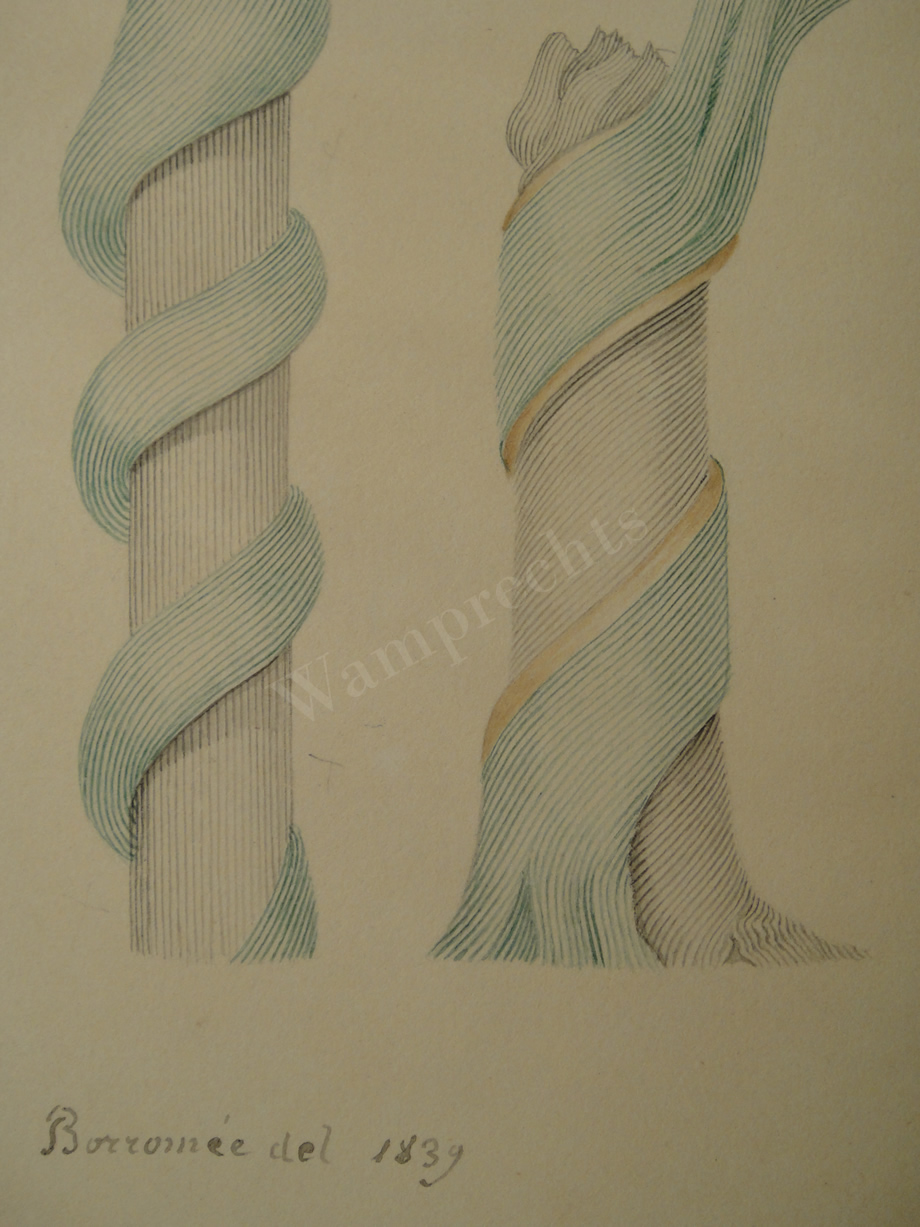 RECHERCHES GENERALES SUR L´ORGANOGRAPHIE, LA PHYSIOLOGIE ET L´ORGANOGENIE DES VEGETAUX.
Par Charles Gaudichaud Beaupré.
Watercolor XVII, (Detail of the signature bottom left).
Arbre du parc du Saint-Cloud (eesculus 1). Exemple remarquable de décorticaion circulaire, phénomene décrit page 21.
1- Il est actuellement dans la collection du Muséum, qui le doit a l´obligeance de M. Mathieu, chef du Trocadéro.
Original drawing by Borromée.
Dilineavit et direxit.
Extrait des memoires de l´institut de France
(savants étrangérs).
top