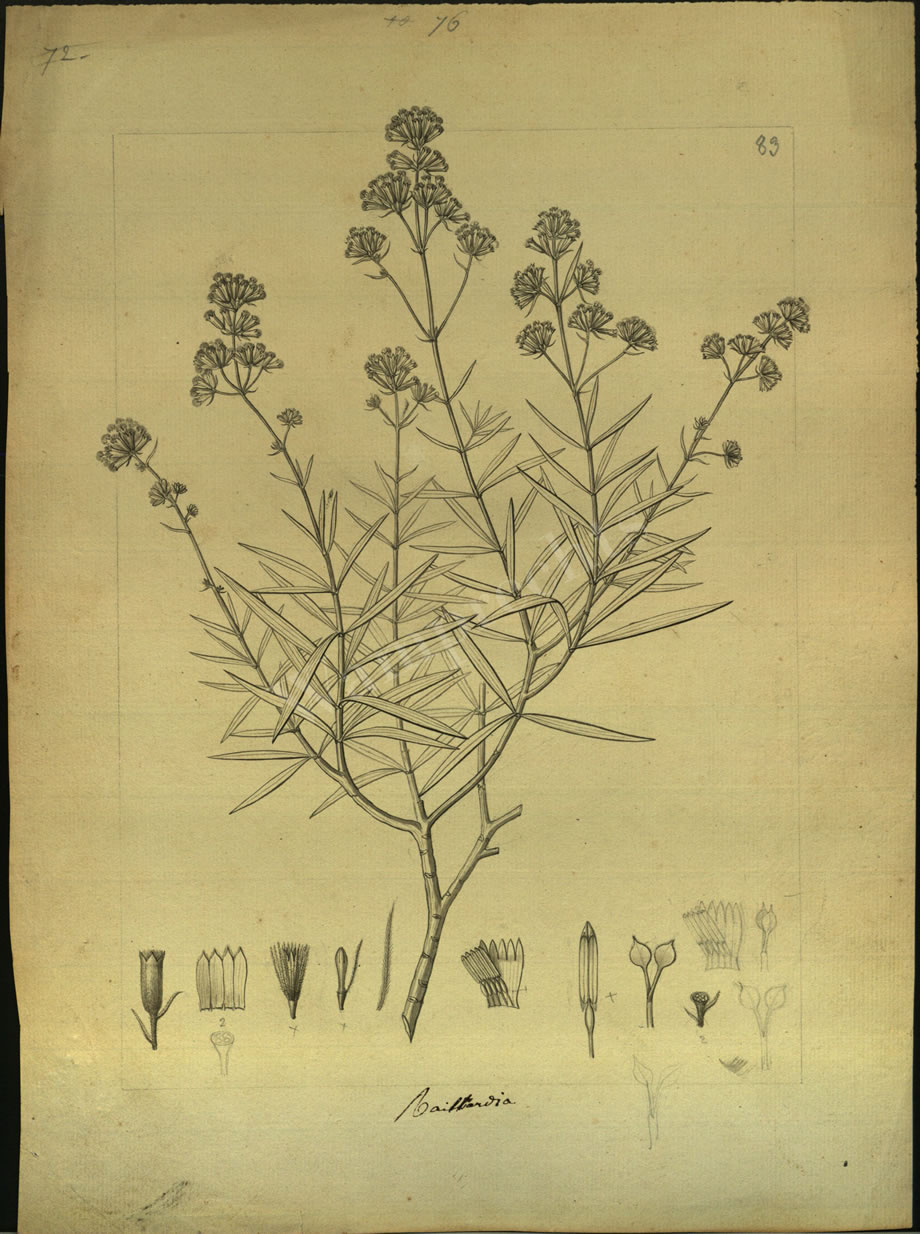 DRAWING NUMBER 83.
Artist: A. Poiret. Del.
Notes by Charles Gaudichaud Beaupré.
RAILLIARDIA.
Involucrum tubulosum, quadripartitum, quadriflorum, basi bibracteatum; laciniis cohaerentibus. Receptaculum nudum. Flores omnes hermaphroditi, tubulosi, longitudine involucri. Flilamenta supernè incrassata. Stigmata dilatata, acuminata, ciliata. Fructus turbinati, glabri. Pappus plumosus, rufescens.
Frutex ramulis ternis, teretibus. Folia terna, lineari-lanceolata, integerrima, subcoriacea, glabra, nitida, Capitula paniculata. Flores lutei.
RAILLIARDIA LINEARIS. Pl. 83.
In insulis Sandwicensibus (Alt. 350-400 hexapod.).
A M. Railliard, officier de la marine royale, témoignage d´amitié.
To Mr. L. Railliard officer of the royal marine, testimony of friendship.
SANDWICH ISLANDS.
PAGE 469.
top