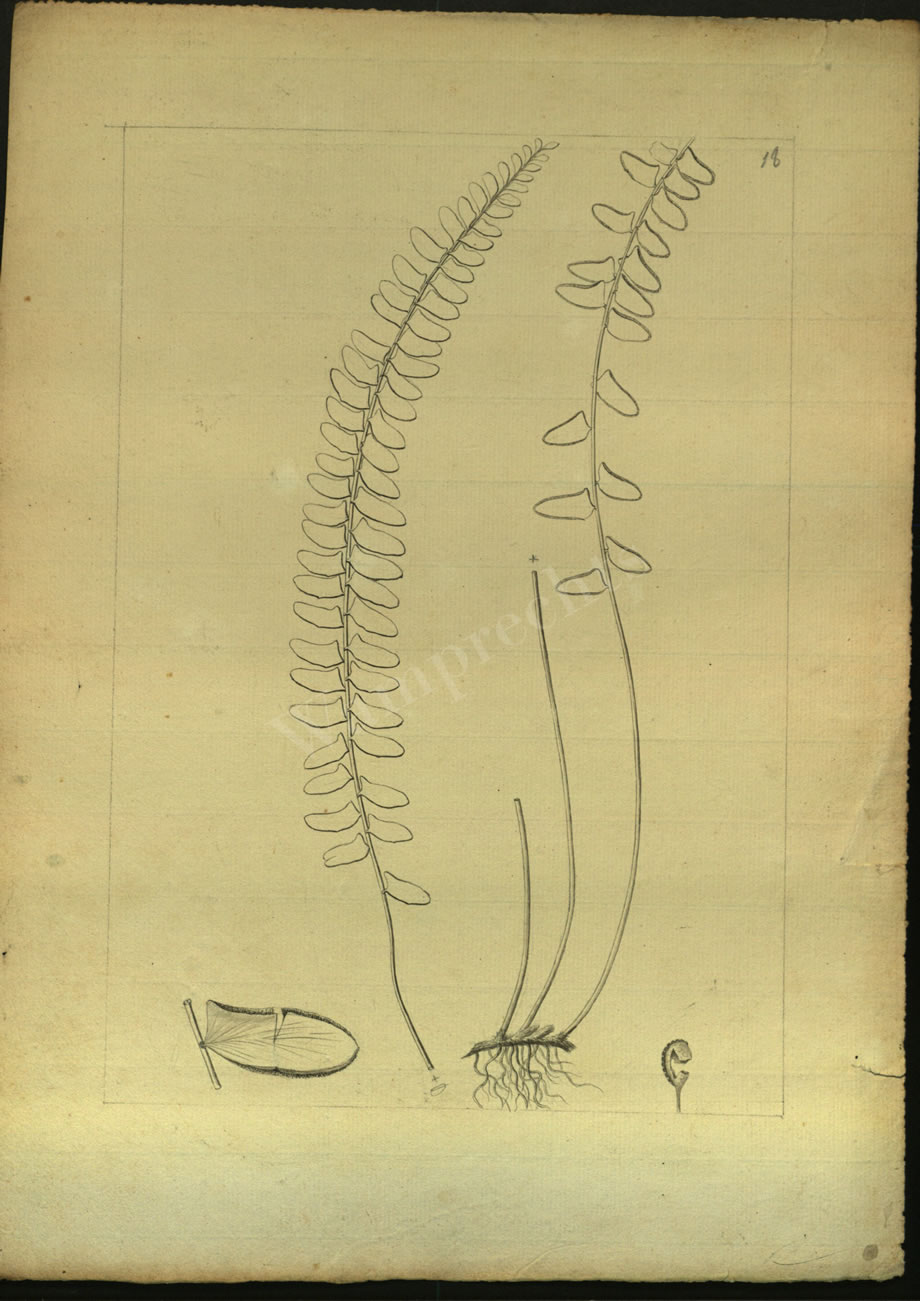 DRAWING NUMBER 18.
SCHIZOLOMEAE.
The engraving also appears identified as: Schizoloma truncata, wittaria, lindsaea.
3. Schizoloma guerinianum. Pl. 18.
S. frondibus sparsis, lanceolatis, pinnatis (15-18-pollic.). pinnis (6-8-lineis.). cuneato-oblongis, obtusis, basi superiore truncatis, subauriculatis, inferiore cuneatis ; stipite triangulari ; angulis marginatis ; caudice repente, paleaceo.
Schizoloma gerinianum. Gaudichaud, Ann. Sc. Nat. décemb., 1824, pag. 508. Lindsaea gueriniana. Idem, mss.
In insulis Moluccis (Rawak).
J´ai consacré cette espèce à M.Guérin officier de la marine et l´un de nos compagnons de voyage, comme un témoignage d´estime et de attachement.
I dedicate this species to Mr. Guerin, naval officer and one of our traveling companions, as a testimony of esteem and attachment.
MOLUCAS ISLANDS, (RAWAK).
PAGE 380.
top